Despite being invite-only and iOS-exclusive, Fortnite already dominates the charts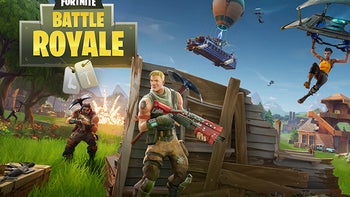 From the looks of it, game developer Epic Games made a superb move by bringing its ultra-popular Fortnite battle royale phenomenon to mobile devices. Merely three days after its initial release on iOS, the game is already topping the charts in many regions, including but not limited to the US, most of Western Europe, Australia, and is close to cracking the code behind the #1 spot of Japan and many other regional app stores.
It seems that it took Fortnite just 12 hours to achieve this meteoritic success following its March 16 release. What makes this really impressive is the fact that the game is not only iOS-exclusive at the moment, but also its invite-only system which artificially slows down its adoption. You have to patiently wait for Epic Games or another owner of the game to send you an invite in order to partake in the multiplayer fun, but even this didn't stop the game from becoming a viral phenomenon that could only be compared with Pokemon Go in more recent times.
The cross-platform support that allows iOS gamers to compete with players on other platforms is certainly another super-important aspect of the game that makes it stand out from the hordes of battle royale copycats available out on both iOS and Android.
We can only imagine how much more successful the free-to-play game will become once it ditches the invite-only system and launches on Android. As Epic Games revealed a couple of days ago, this will happen in the following months. What will be even more interesting is to see if Fortnite's main competitor,
PlayerUnknown's Battlegrounds
, can reap the same success on mobile platforms.