Forget smartphones, Sony is bringing a new Walkman device to CES 2015
67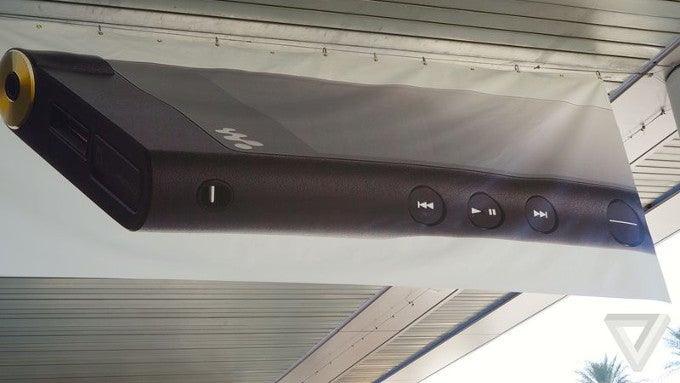 While a bunch of hours stand between us and the official CES 2015 kickoff in Las Vegas, folks on the ground are already stumbling upon somewhat revealing sights at the expo – first we got
an early peek into a likely LG G Flex 2 candidate
, and now it's Sony's turn.
As you must have gleaned from the title, one of the devices the Japanese company will have up at its booth is a new Walkman device – one that is pretty reminiscent of the
NWZ-ZX1 Video Walkman
. Indeed, judging by the poster you surely saw above, Sony is refining the formula behind the aforementioned model by introducing a curvy frame that, again, has all the controls on the side. If the seeming predecessor of this new audiophile gadget is any reference, we'd expect at least 128GB of storage, a 4-inch, 480 x 854 pixel resolution display, and over 32 hours of continuous playback of MP3-encoded audio at 128kbps.
For those of you who instantly thought of
that Sony teaser from back in December 2014
, we have fairly good reason to believe that it was referring to a different device altogether – for one, the mysterious device in the video was extremely thin, and judging by the audio jack, the Walkman pictured is anything but. What's more, said teaser strongly referred to Android Lollipop, but Sony has so far relied on its own, custom-built OS for its Walkman line. In other words, continue keeping your hopes up – this certainly isn't all the company has up its sleeve.