LG G Flex 2 promo material spotted at CES 2015: "redefining the curve"
35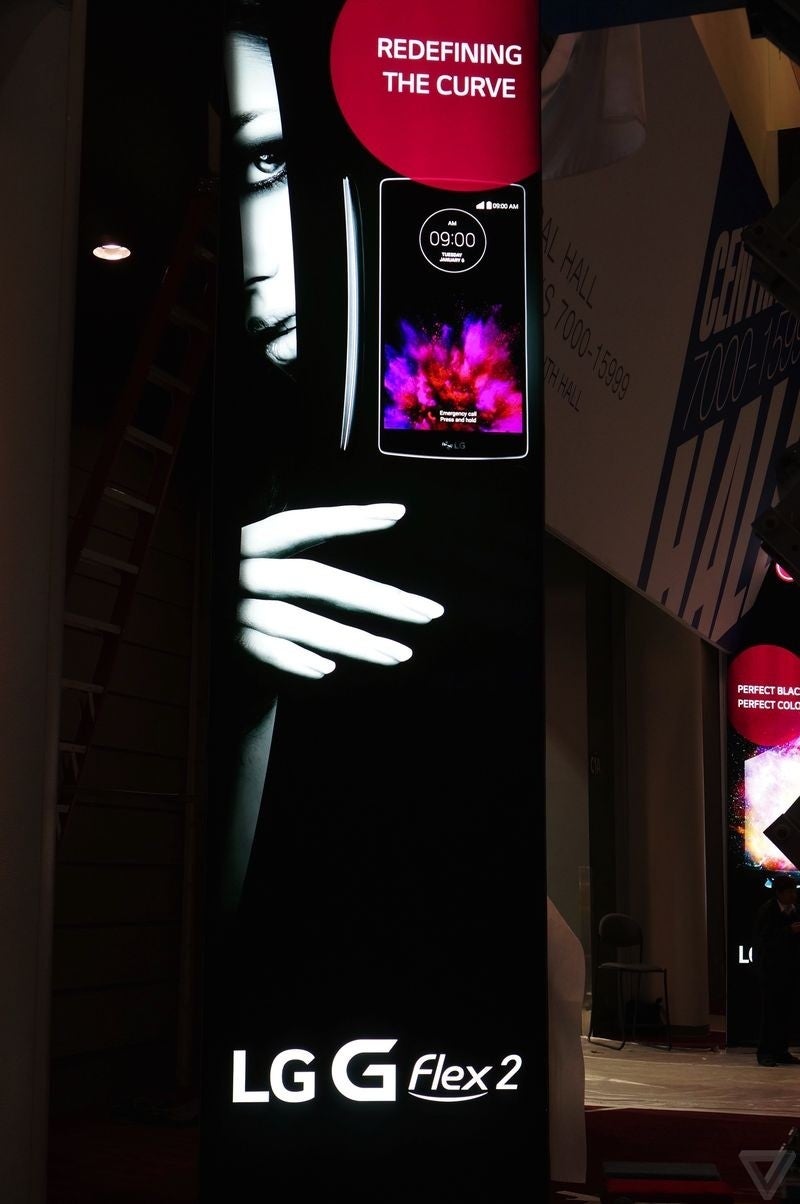 LG won't properly announce anything at CES 2015 before Monday (January 5), but this certainly isn't stopping the company from already revealing one of the devices that it's going to showcase in Vegas: the
G Flex 2
(no surprise here,
really
).
Promo material that confirms the existence and the name of the G Flex 2 is currently being displayed at CES 2015, allowing us to see that the new handset is getting ready to "redefine the curve" - see the image on the left (click to enlarge). Obviously, the G Flex 2 will have a lot in common with the first generation
G Flex
, including a curved, flexible display (and body).
While we can't be sure of this yet, it's said that the screen of the new smartphone will be smaller than the one that the original G Flex sports (a 6-inch, 720p panel), while at the same time offering a higher pixel resolution - probably 1080 x 1920, or 1440 x 2560. Another novelty should be Qualcomm's 64-bit Snapdragon 810 processor that would give the device plenty of power. Right now, there aren't any other details available, but the new G Flex seems to be a promising device anyway. We'll let you know more about it as soon as official info arrives.