For those who can't "Let It Go", the Frozen soundtrack is free on Google Play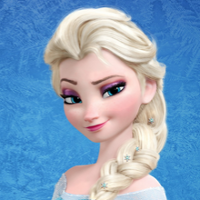 If you have Children in the 4 to 15 year-old demographic, odds are that last year they were driving you crazy singing the addictive show-stopping tune "Let It Go" from Disney's mega-hit
Frozen
. Your kids might even have bugged you for the soundtrack to download on their Android powered phone or tablet. If you held your ground and refused, you actually did the smart thing from a financial point of view, because the complete Frozen soundtrack is now available for the low, low price of bupkis. In other words, it is now free from the Google Play Store.
As we noted, "Let It Go" is probably the most addictive tune on the soundtrack. If it sounds like a Broadway-style hit to you, that is because it is sung by stage star Idina Menzel, who is best known for her roles as the original Maureen in Rent, and the original Elphaba in Wicked. Other numbers that will immediately burn into your brain include the catchy "Love Is An Open Door" and "For The First Time In Forever".
With a sequel planned, Disney has hit paydirt with its new Frozen franchise. And you just might become a hero to your kids by suddenly announcing that they can go ahead and install the soundtrack onto their Android device . Simply click on the sourcelink below. We won't tell your kids that the download is now free, as long as you don't mention it either. Deal?
source: Frozen (
Android
) via
AndroidCentral