For the third time, Apple seeks a sales ban against Samsung from Judge Koh
50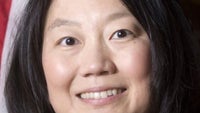 While Apple is indeed seeking $2.19 billion from Samsung, claiming that its rival infringed on five Apple patents, more than money is at stake. That was made apparent Tuesday when Apple called MIT professor John R. Hauser to testify. Hauser authored a study on smartphone demand that Apple previously used to try to win a sales ban against Samsung.
Apple has an 0-2 record before Judge Lucy Koh when it comes to requesting a sales ban against Samsung. Koh presided over the first Apple-Samsung patent trial in 2012, when she twice rejected Apple's demand for an injunction against its rival. Hauser's survey was introduced into the record so that Apple could show which iPhone features were driving smartphone buyers to Samsung's "infringing" products.
In rejecting Apple's earlier requests for a sales ban, Koh had pointed out Apple's failure to include this information. After the judge first shot down Apple, an appeals court ruled that she had to reconsider her decision, which she did, and again ruled against Apple. Koh said that Apple had not proven that there was enough of a connection between Samsung's infringement and the irreparable harm that Apple claimed it would suffer.
Hauser's work includes a survey indicating demand by consumers for features like "slide-to-unlock," and "auto-correct." The professor noted that smartphones without universal search suffered from a 5% drop in demand. The universal search patent is one of the five patents Apple claims that Samsung infringed on. On cross-examination, Samsung scored a victory when Hauser said that brand name is also an important factor considered by smartphone buyers. Samsung attorney Bill Price got Hauser to admit under oath, that "
Samsung's brand is as strong as ever
." Price was trying to show the jury that Samsung's strong smartphone sales came from buyers flocking to the Samsung name, not because of features allegedly infringed on by the Korean manufacturer.
Apple is seeking $2.19 billion from Samsung for lost profits and for what it calls "reasonable" royalties on 37 million products sold by Samsung from August 2011 to December 2013. It is these products, including the
Samsung Galaxy S III
and
Samsung GALAXY Note II
, that infringed on Apple's patents, according to the Cupertino based tech titan.
source:
Bloomberg