Flagship Skyfire app reaches 10 million downloads for iOS and Android; Skyfire 4 for iOS has new features
15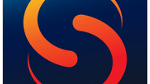 Skyfire has announced that its flagship browser for both iOS and Android has been
downloaded 10 million times
, across 150 countries. Skyfire CEO Jeffrey Glueck calls the 10 million download level an exciting figure to have reached. The executive thanked all of the mobile users who have downloaded the app, saying that they have help support the company's goal of allowing users to see all video on the web in a way that saves money for those on limited data plans and at the same time, helps keep network pipelines open for inundated carriers.
Skyfire says it is dedicated to using the cloud to help both users and carriers save money. First launched in June 2010, the Skyfire app has proven to be very popular. Shortly after launch, both Skyfire for the Apple iPhone and Skyfire for the Apple iPad hit number one in the Apple App Store and its app for the Apple iPad has been the number one paid utility app for the last 10 months. The Skyfire browser is the first software designed for the Apple iPhone
that allows users to view videos
designed for the Adobe Flash Player
.
Skyfire 4.0 for iOS offers a new feature, a video-recommendation engine that uses your past viewing history to make recommendations on videos to watch. The list of recommendations is available from the Video button on the Skyfire toolbar. Videos on the page currently being viewed show up first on the list. Skyfire even takes a look at what videos are trending when making suggestions. Consider it
a Pandora for video clips
.
To download the new Skyfire 4.0 on your Apple iPhone or Apple iPad, click on the sourcelinks. The latter costs $4.99 to download while the iPhone version costs $2.99.
source: Skyfire4.0 (
Apple iPhone
), (
Apple iPad
)