It's official: Fitbit buys out Pebble. Time 2 and Pebble Core models discontinued
13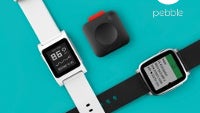 Pebble has officially
confirmed
that their company is being sold to Fitbit. It appears that the fitness band maker is truly serious about diversifying their business into the world of smartwatches. The latest news have reconfirmed earlier indications that such a move would be made by Fitbit in a bid to compete with the bigger names on the market.
What is most important to know for current Pebble users is that warranty support is no longer available for any of the company's watches. The Pebble Core and Time 2 models will also not be shipped and people that have pre-ordered them will be automatically refunded by Kickstarter within 4 to 8 weeks. All wearables that are currently in use will continue to work as intended but functionality and service quality will most probably suffer in the long term.
The two companies were initially reluctant to issue any official statements regarding the matter, but now the deal that is estimated to be around $40 million has materialized.
The purpose of this business venture is mainly for Fitbit to acquire intelectual property such as Pebble's smartwatch OS and apps, as well as hiring some of the software engineers and testers that produced them. The rest of the staff will be compensated with severance packages.
As the Kickstarter project also appears to have debt which is higher than the deal itself, the rest of its assests, like server equipment and product inventory would be sold out in order to alleviate some of it.
source:
Pebble