No, the iPhone X wasn't first to market with a notch, but neither was the Essential Phone (poll results)
22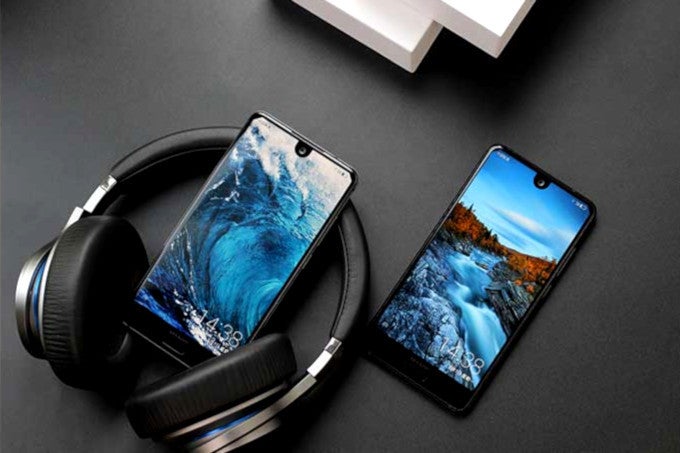 Sharp's Free Form display tech allowed for a notch before it was cool
Yesterday,
we asked
if you know which notch-y phone was first to make it to the markets worldwide, and, yes, the question included smaller-than-iPhone-X notches that only house the selfie camera, or the camera and earpiece. About 64% of our 3634 respondents said it was the
Essential Phone
's notch protrusion that goes around the front cam that was released to the public first.
In fact, Sharp's
Aquos S2
pre-dated its release with a few days - August 14 vs August 17 for Essential - although it was never launched stateside, but rather hit the markets in Asia. Sharp has been making "bezel-less" phones before it was cool, and its
EDGEST
"tri-bezel" designs still resonate as innovative.
We digress, though, as we are talking about the S2 here, which landed last summer, and was available to purchase a few days before you could press the buy button on the Essential's website. The S2 hosts a 5.5" display with the now-trendy 18:9 aspect ratio, in a 141.8 x 72 x 7.9 mm (5.58 x 2.83 x 0.31 in) body, which is a pretty good feat, yet it's the notch-y achievement that piques our interest here. Well, Sharp's phone biz
got acquired by Foxconn
not long ago, and they are the ones that assemble the X, but we digress again.
The small top bezel protrusion of the S2 swirls around the front-facing camera and the earpiece, which is housed beneath it, and emits the sound via a small pipe that takes its opening to the top rim of the phone, pretty cool design decision. How did Sharp make it? Well, it's been touting a technology called Free Form Display (FFD) for its
IGZO LCD screens
since at least 2015, demonstrating the shape-shifting abilities at screen expos, as you can see in the video below.
Sharp's FFD is achieved by moving the display circuitry out of its traditional panel bezel place, and integrating it into the pixels themselves, thus letting the screen go around any obstacle (like a notch protrusion). It even allows for circular phones, and, funny thing, we can't help but think that notches are just a harbinger of things to happen with mobile displays or handset designs in general, what do you think?