Sharp outs Aquos mini SHL24 with the smallest 4.5" 1080p display, ultra compact EDGEST design
48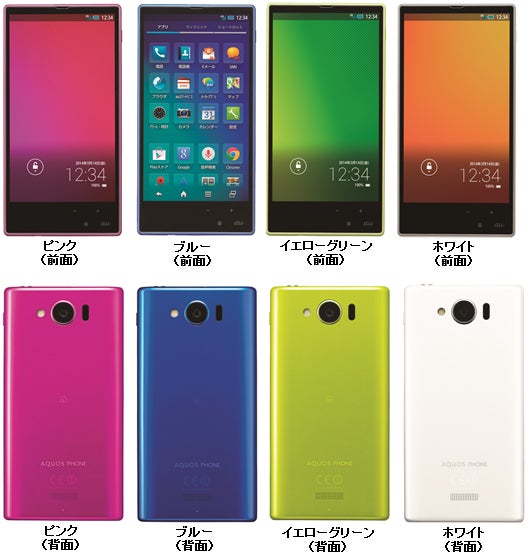 Sharp today outed the next in its line of marvelous phones and tablets with
IGZO
display tech, dubbed Aquos mini SHL24. The "mini" moniker stems not only from the fact that it sports a 4.5" 1080p display, but also because it features the so-called EDGEST design, basically a minimized bezel thickness from three sides - left, right, and top. This almost bezel-less design has brought on some record compact dimensions, with just 2.48" (63mm) of width and 4oz (115g) weight, making the phone perfect for one-handed operation. For comparison, the phone is as tall and almost as wide as an
iPhone 5s
with its 4" panel, weighing about the same.
Sharp didn't stop here, though, as it equipped the handset with a 2.2 GHz quad-core Snapdragon 800, 2 GB of RAM, and 16 GB of storage plus memory card, as well as a 13 MP camera with f/1.9 aperture on the back that does some low-light shenanigans. Naturally, the phone is also waterproof, as any self-respecting handset from Japan these days.
Aquos mini SHL24 sports 487ppi pixel density, that is just shy of the phone with the record ppi count -
Vivo Xplay 3S
- which, however, has an unwieldy 6" display. Sharp's phone is part of the new spring lineup of KDDI, which means it will be available some time in March in pink, blue, yellow green, and white.