First Huawei Mate 10 Pro photos show off its glass back and tall display in action
15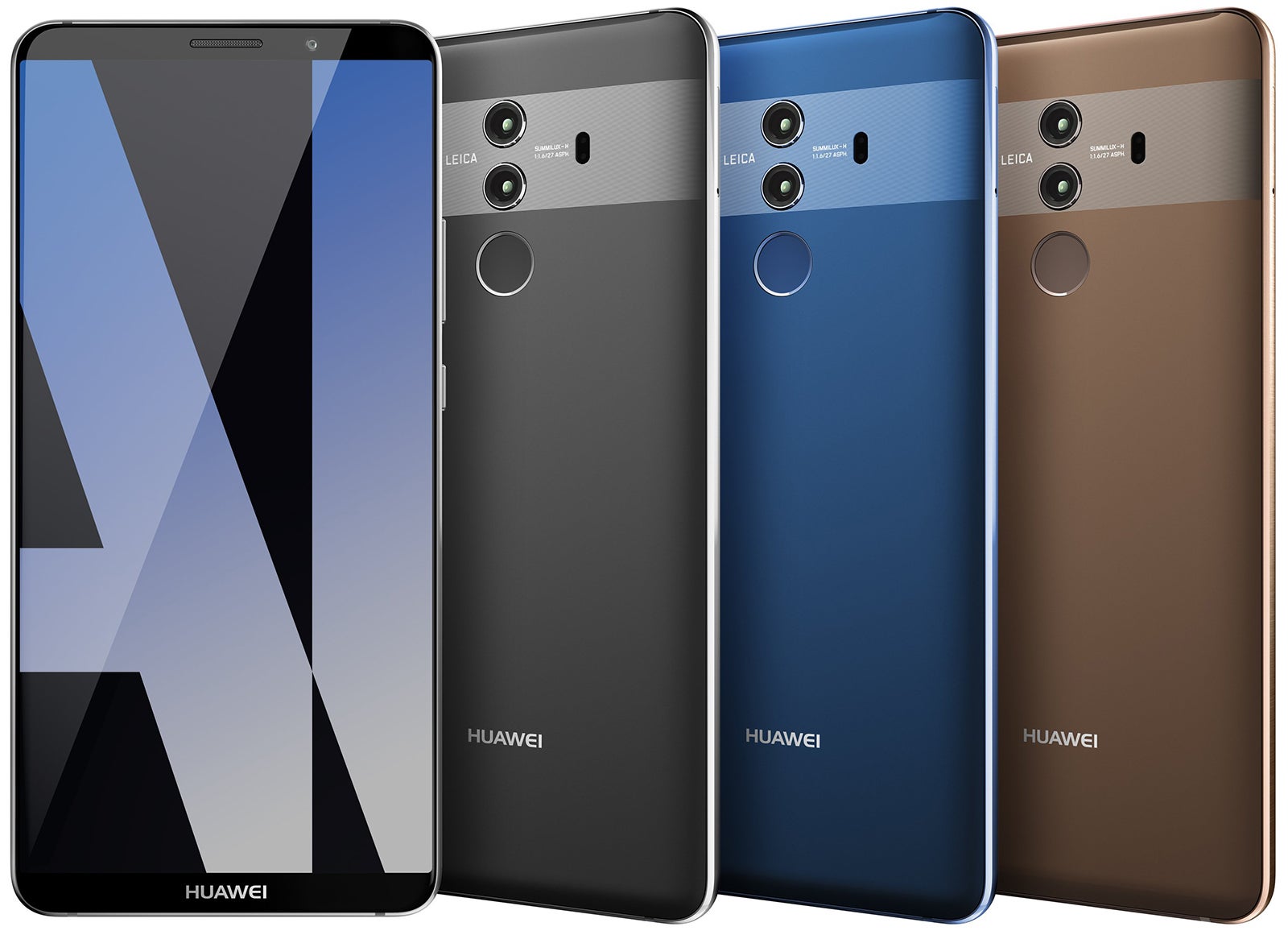 Leaked official renders of the Mate 10 Pro, courtesy of Evan Blass
Huawei has a whole bunch of Mate 10-branded devices on the horizon, but you'd be excused for only ever hearing about one of them, the
Mate 10 Pro
. With its tall, nearly bezel-less design, the Pro is the device that most closely follows 2017's biggest smartphone trend, so it's no surprise leakers are so focused on it.
Unfortunately, there aren't any big new reveals hidden in these photos (none that we can notice, anyway), though it is worth noting that the photo shows a slightly glossier exterior than expected. Or in other words, it appears that the back panel is made out of glass, just like on this year's
P10
.
The Mate 10 Pro is said to have a Quad HD (1440 x 2880 pixels) display, which looks to be its main differentiating characteristic from the regular Mate 10, which has a more classic 16:9 screen instead. On the rear, you'll find a dual-camera setup comprising of 20-megapixel and 12-megapixel sensors, which will probably use Huawei's classic color/monochrome configuration.
But the biggest selling point for the series will be its focus on artificial intelligence (note the word AI on the leaked renders). The
Kirin 970
chipset found inside the devices has a dedicated NPU (Neural Processing Unit), which will handle all AI tasks on the device. While we don't yet have a full understanding of what this will mean in practice, leaked press materials suggest stuff like AI-powered photo assistant and real-time camera translation with no need to connect to the internet.
In any case, we'll find out what all the buzz is about fairly soon: the official unveiling is scheduled for Monday, October 16th. We're expecting at least three models, the Mate 10, Mate 10 Pro, and Mate 10 Lite (
which is already official under a different name
), though there have been rumors of a fourth one (code name Marcel) as well.