Firefox for iOS coming to the App Store by the end of the year
3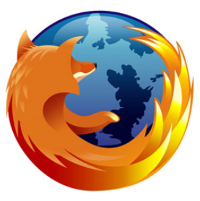 Mozilla announced today that it has started a preview of the Firefox for iOS app in New Zealand. After collecting feedback from iOS users in that country, it will offer the preview in a few more countries before it rolls out globally. The global launch will take place before the end of the year. According to Mozilla, the preview includes a feature called "
Intelligent Search
" which will give users some suggestions for their search results, and will also give them the option of choosing a search provider.
Firefox for iOS will allow you to bring your passwords, tabs and browser history from the desktop to your iPhone, by using
Firefox Accounts
. Another feature called
Visual Tabs
shows you what Mozilla calls "
an intuitive way to keep track of your open tabs
."
Mozilla is extremely serious about using your feedback to build a better browser. There even is a process that allows you to send feedback to Mozilla from inside the app itself.
It wasn't until last December
that Mozilla finally decided to build an iOS browser
. Firefox's release manager Lukas Blakk said then that the company decided to go where its desktop users are. For Mozilla, that means building a browser for iOS, even if Firefox can not use its own rendering engine. Previously, Mozilla backed off producing a browser for the platform, saying that it would wait until Apple loosened its restrictions on third party browsers offered in the App Store. Instead, it was Mozilla that gave in, a decision that Firefox fans using iOS are surely happy with.
source:
Mozilla
via
AppleInsider