Fingerprint scanner for Samsung Galaxy S5?
42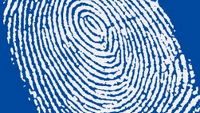 The
Motorola ATRIX 4G
had one on top of the unit. The
Apple iPhone 5s
has it embedded in the home button, and the
HTC One max
features it on the back cover. Now, there is speculation that the
Samsung Galaxy S5
might sport one as well. If you haven't guessed by now, we are talking about fingerprint scanners, the latest '
don't need it but really want it
' hardware tool found on a select group of smartphones.
Back in October,
a fraudulent press release announced that Korean based Samsung had purchased Fingerprint Cards
for $650 million. Even though there was no acquisition of the biometrics firm, the company's CEO, Johan Carlstrom, says that he expects at least one and possibly two new smartphones from Samsung next year to include a fingerprint scanner. The executive said that Samsung would employ either a swipe (like the Motorola ATRIX 4G) or touch (like the iPhone 5s) sensor. Carlstrom says that he hopes his firm is selected as one of Samsung's fingerprint sensor suppliers for next year.
"Samsung is well known for having multiple suppliers for most components and our goal is to be selected as one of their sensor suppliers already in 2014"
-Johan Carlstrom, CEO, Fingerprint Cards
Fingerprint Cards has just announced a new line of touch fingerprint sensors for Android phones and tablets and for Windows Phone. The company has already signed deals to provide the cheaper swipe technology to companies like Japan's Fujitsu, South Korea's Pantech and China's Konka.
Carlstrom says that he expects seven or eight smartphone manufacturers to launch a phone with a touch fingerprint sensor in 2014. Outside of Apple,
which purchased touch sensor producer AuthenTec last year
, Fingerprint Cards expects to own 60% of the smartphone market for touch sensors in 2014 and 2015.
source:
Reuters