Financial Times outs web-based iOS app, Newsstand shaking with anger
9
Economists and financiers know better than everyone else that we live in a world where a dollar saved is a dollar earned. The crafty people at the Financial Times newspaper might have been pretty upset to learn that Apple not only charges 30% of the applications' price tag in the App Store, but also takes a 30% cut of in-app purchases, which will be enforced to, well, newspaper subscriptions in just a few weeks' time.
This eats away at the profit the publications are making, and that is why there was a public outcry against this haircut by many publishers. FT, however, found a way around Apple's 30% subscription charge by coding an
HTML5 webpage that looks and behaves like an app
, which can be accessed via a simple URL in a browser, thus avoiding the App Store subscription fee, and still offering a Financial Times app to iOS users.
Once you visit the URL on your iOS device, you can add the app to a homescreen, and have your articles stored for offline viewing, if that's your thing. A service called Clippings for
reading content later on any device
will be added, too.
They coded in HTML5, since the nascent web standard allows to tailor this app for other mobile operating systems afterwards, like Android, for example. Moreover, updates don't need to be approved, as it would be the case inside the App Store, and thus rolled out faster, and without restrictions.
This might really start a trend for other publications to follow, thus
emptying the virtual shelves
of Apple's fancy new subscription management app Newsstand, that was announced the other day when
iOS 5 was unveiled
. Have a look at Financial Times's web-based iOS app demo in the video below.
source:
FT
via
TechCrunch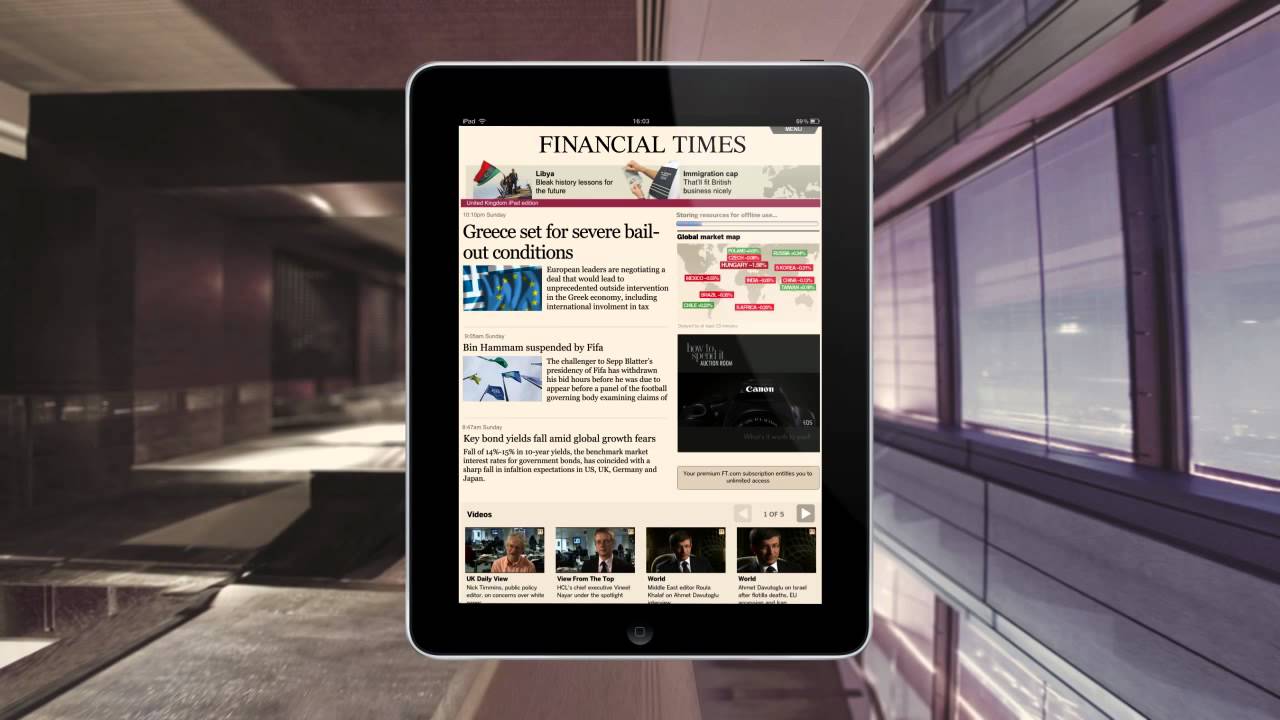 Recommended Stories