Finally! Whatsapp removes $1 annual subscription fee
33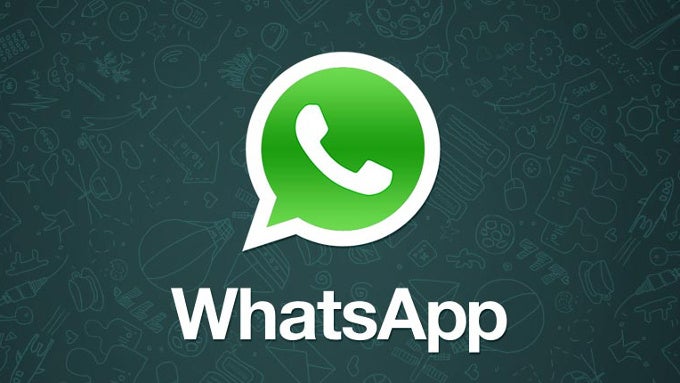 Since forever, Whatsapp Messenger has been charging its users a humble annual fee ($1 or £1, depending on market) due after the first year of usage. This ends today: the Facebook-owned messenger goes completely free and slashes any and all annual fees.
Nearly a billion people today use Whatsapp
The annual fee for the right to use Whatsapp has been a relic of the past that seemed particularly strange in a global market full of free solutions like Facebook Messenger, Skype, Viber and countless others.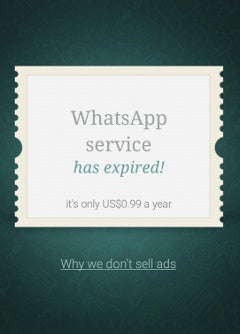 Whatsapp users will no longer be greeted to this message
Whatsapp explains that the official reason for removing the annual fee is that many of its users across the globe don't even have a credit/debit card, and are afraid they might lose their conversations and access to their preferred messenger. This is definitely more of a deterring factor than it is promoting healthy growth.
Question now remains how Whatsapp will monetize its huge user base. Whatsapp explains that there will be no third-party ads (which would be a huge turn-off for most users), and instead the company plans to bring new functionality to allow customers to communicate with businesses they care about: it would be possible to contact your bank via Whatsapp, for instance, if you are worried about a fraudulent transaction, or check with an air carrier about the status of a flight.
Acquired by Facebook in late 2014 for a whopping $22 billion, Whatsapp is one of the world's most popular messenger clients, second only to Facebook Messenger in terms of spread. It is available on a vast range of platforms, from Android and iPhone, to Windows Phone, BlackBerry OS and even the dated Symbian and Nokia S40 platforms.
Recommended Stories