Field Trip meets its destiny and arrives on Google Glass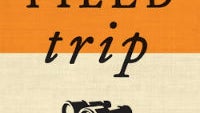 Field Trip has always been a cool app that will give you interesting information and help you to explore the world around you. But, the app has always felt a little out of place on a smartphone since we heard about Google Glass.
Field Trip
is an app that has always been destined to exist on Google Glass, and now it does.
As on a smartphone, Field Trip will give you a notification when you're near an interesting landmark. Of course, the problem there is that you have to bother taking out your phone and interact with the app. On Glass, it works how it was always meant to. In fact, John Hanke, who runs Niantic, and created both Field Trip and Ingress, has said that Field Trip was designed with Glass in mind, but the device wasn't ready.
So, with Field Trip on Glass, you just have to be looking around, and information will pop up about the world around you. The app is just a stripped down version of the Android app, and if the promo video is an accurate portrayal, the app does look pretty amazing. Although, we're not sure how the people in the app are getting such great battery life from Glass.