Farewell, Firefox OS! Mozilla will no longer offer Firefox OS devices through carriers
10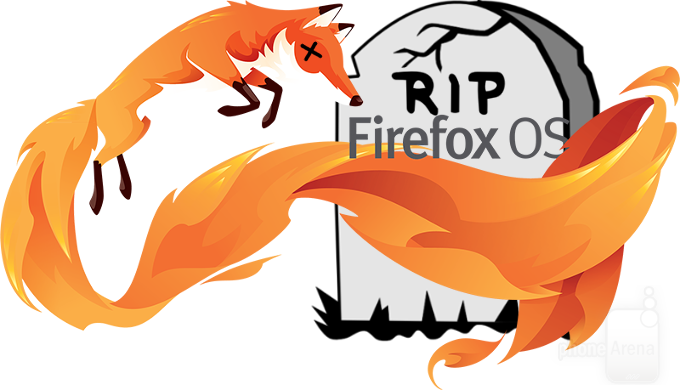 Get a handkerchief ready and prepare to wave goodbye to one of the underdogs on the mobile OS scene - Firefox OS. Unfortunately, Mozilla has just announced that it will no longer develop Firefox OS and offer Firefox OS-powered smartphones through carrier channels. The reason for the nixing of Firefox OS is, in Mozilla's own words, the sub-par user experience that the platform offered to the end user.
Here follows the official statement issued by Mozilla's SVP of Connected Devices, Ari Jaaksi:
"We are proud of the benefits Firefox OS added to the Web platform and will continue to experiment with the user experience across connected devices. We will build everything we do as a genuine open source project, focused on user experience first and build tools to enable the ecosystem to grow.
Firefox OS proved the flexibility of the Web, scaling from low-end smartphones all the way up to HD TVs. However, we weren't able to offer the best user experience possible and so we will stop offering Firefox OS smartphones through carrier channels.
We'll share more on our work and new experiments across connected devices soon."
Still it's worth noting that the end of development of the platform doesn't necessarily mean that Firefox OS is dead. While Mozilla will no longer bother with pouring resources and know-how into this bottomless well, adventurous users will most likely be able to manually flash any of the available version on a compatible device or even lay their paws on a handset that comes with Firefox OS right out of the box. Still, it is said that Mozilla might check out how the OS would handle other connected devices or Internet of Things networks. Smart TVs, anyone?
So, how did things end up like this? Formerly known as "Boot to Gecko" or "B2G", Firefox OS was officially announced in 2012 as an open-source alternative to Android, iOS, and Windows Phone. Firefox OS made its way to a flurry of devices, the vast majority of which are sold mainly in developing countries and were priced quite aggressively. Some examples for Firefox OS-powered devices are the
Alcatel One Touch Fire
, a disappointing device that earned
a lowly rating of 2/10 in our review
, the
OneTouch Pixi 3 (4)
,
ZTE Open C
, and others. Even in its heyday, Firefox OS was
well behind
every other smartphone OS in terms of market share.
Regardless, losing a competitor is usually a bad sign for the industry, as it means that it has become a smidgen less competitive than before. Firefox OS never actually stood a chance against iOS and Android, but its untimely demise clearly shows that the existing duopoly is a tough nut to crack - go ask Microsoft if you don't believe us!