Facebook working on mobile app for celebrities only
8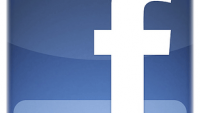 Imagine what it must feel like to be a celebrity. It would mean having to be a member of the same social media networks as <ugh>, everyday people. It would mean having to send a tweet over the same network that even journalists use! No wonder Justin Bieber wakes up so upset every morning,with a chip on his shoulder. Why, it could be the same reason that Amanda Bynes went off the deep end. After all, it's bad enough that celebrities have to use the
same oxygen
as undertakers, teachers, PhoneArena writers and butchers. Now they have to share Facebook with the common people.
Well Mr. or Mrs. Celebrity, Facebook heard you and is working on a mobile app that is just for you! Designed to make it easier for celebrities to deal with fans, and at the same time giving celebrities a reason to choose Facebook over, say, Twitter, testing is in progress for what is being called the
VIP app
. And some of those celebrities are in the midst of testing it right now.
The billion dollar question is, what defines a celebrity? Whatever Facebook decides to make that determination, those using the VIP app will be able to see what everyone is saying about them and will be able to respond to fans. While Facebook has made tracking public posts easier by adding hashtags, Twitter is still the easiest for responding to conversations by using @user to reply. The VIP app is supposed to cover that gap for Facebook.
No time frame has been given as to when the VIP app will be launched. But if you're a major celebrity who shudders at the thought of sharing this planet with the rest of us, we bet you can't wait.
source:
AllThingsD