Facebook testing chat rooms feature for Messenger
6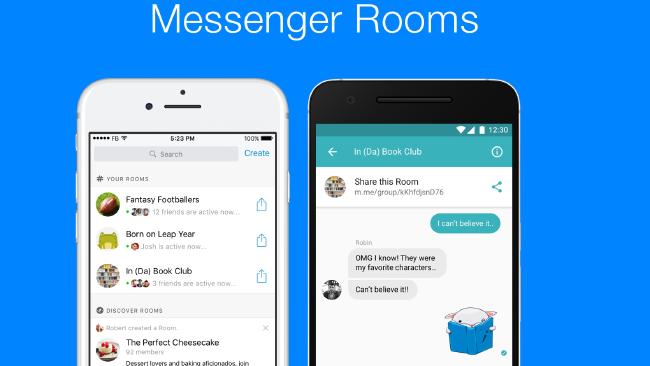 Facebook has been caught testing public chat rooms for its Messenger app in Australia and Canada. Rooms is a bulletin board-style feature designed to let users engage with people outside their Friends circle on the grounds of a dedicated topic.
According to product manager Drew Moxon, the new chat feature was made to prevent you from being annoying to your friends with interests that they don't share. Although Messenger users can already create groups, they are limited to being private conversations between friends.
To the contrary, Rooms is about topic-based conversations where people can talk to others with common interests. But Rooms can be made private as well, so that new users must be approved by an administrator.
It's unclear when the new feature will see a wider rollout, but when Facebook is done testing it with Austrialian and Canadian audiences, it's likely to open it up to other countries as it moves along.
ALSO READ