Facebook targets teens with new iOS application called Lifestage
2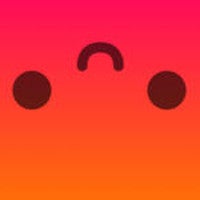 Here is something that we don't see every day. Facebook has just launched an iOS application that's been fully developed by a 19-year old prodigy who goes by the name of Michael Sayman.
The application is called Lifestage and is meant for people of 21 and under. Lifestage does something that will definitely be of interest to most teens: it turns your Facebook biography into a video profile.
Instead of adding emoji like smile, dislike, sad face, or happy face, the application will ask you to shoot a video to put in. If you want to show your friends the way you dance, you can do that too by capturing a video with you dancing.
After you've filled as many videos as you want, Lifestage turns them into a video profile that your friends can watch. All the clips you submit to your video profile can be replaced if you find any of them to be too embarrassing.
Since the application targets teens, anyone older than 22 will not be able to see other people's profiles, just their own. Also, those of 21 or lower can block and report people if they think they're being harassed.
In order to create a video profile with Lifestage, you're have to sign up and select your high school. As soon as you've been confirmed, you will be able to see the video profiles from people at the same school as you or the ones in close proximity.
According to Facebook, once you publish your video profile in Lifestage, that profile is always public, so everyone can view it, inside and outside the school.
Lifestage is a pretty simple application that's only available on the iOS platform for the time being. It's free of charge and requires iOS 8.0 or later.