Facebook talking to Apple and Microsoft about offering Facebook Home on their mobile platforms
16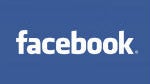 It seems like the possibility of success is pretty remote, but regardless, it seems that Facebook is talking to Apple and Microsoft about offering Facebook Home on their mobile platforms. Facebook Home currently only exists on Android, which is the only platform that allows the customization to make Facebook Home possible, but Facebook wants to branch out if possible.
According to Adam Mosseri, Facebook's director of product, there are talks that are ongoing between the social network and both Apple and Microsoft, but nothing has been finalized. As you would expect in the much more tightly controlled worlds of iOS and Windows Phone, it probably won't be possible to offer the version of Home that we see on Android. Mosseri said:
It may or may not be Home. We could also just bring some of the design values to the iOS app. That might be how it ends up. Or we could build just the lock screen. Maybe then it's not called Home, it's called something else.
So, it could be a very different product, and may not even be called Home. At the very least, bringing over the design aesthetic would be nice, because we were pleasantly surprised by how
immersive and engaging
Facebook Home's Cover Feed turned out to be.