Hands-on impressions of Facebook Home after 24 hours of use
21
This article may contain personal views and opinion from the author.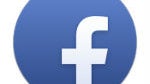 The testing of Facebook Home had to be delayed a bit, because it took the good fellows over at
XDA a day to hack
the app to run on my Nexus 4, but the testing has been done. And, the results will likely surprise you (it certainly surprised me). First of all, you need to know a few things about the reviewer here, because that info is important to the review.
I'm not really a big Facebook user. As I have mentioned in other articles,
I'm much deeper into Google+
, and tend to only use Facebook for checking out pictures of friends that live far away. I rarely post to Facebook, and only share to the service about half of the links that get shared to my Google+. I almost never "like" anything except maybe some baby pics from my best friends. I'm one of those people who tends to compulsively check my phone every once in awhile, regardless of if there has been a notification or not. Facebook Home gives me a constant stream of new stuff that's always there. And, because it's stuff from my friends, it's stuff that I am interested in.
When I first installed Facebook Home, I expected to play around with it for a few hours, see what it was all about, then remove it. But, it has been about 24 hours now, and it doesn't look like Facebook Home is going to be uninstalled anytime soon.
Plenty of people are predisposed to disliking Facebook for whatever reason you want to choose: the company has had trouble with privacy issues, a bit shady on what it does with your data, etc. But,
Facebook Home is the core of Facebook: an easy way to connect with your friends and family
. The power of Facebook is in being the link to the people you love, and that's why Home works so well, because Cover Feed is the best way to really feel that connection. Even if a post is nothing but text, Cover Feed shows the person's cover photo in the background, making it feel more visual.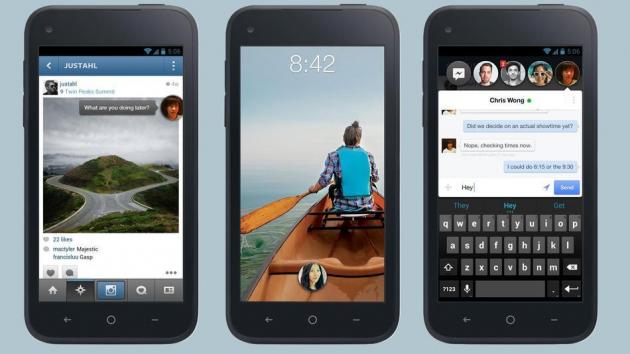 Facebook Home is not perfect, and it is most definitely not for everyone, but it has been surprisingly sticky for me
. Going into it, I fully expected to miss my widgets and folders. I expected to miss Android, but I really haven't. I've found that I really don't need my homescreens. I always had widgets set up, but in general I used them more as a way to launch into an app than anything else, with the exception of the weather widget.
Even though Facebook Home has taken over my homescreen, Android is still there, and Google is very present. The search bar widget is unnecessary with Google Now, which also gives me sports scores and plenty more. The Android multitasking trays has become my default way of getting around, rather than dropping back to the homescreen to tap an icon. Admittedly, it helps that a lot of my usage has been off-loaded to my Nexus 7, so there are really only a handful of apps I use on my phone anyway. My phone is more for searches, navigation, and whatever comes through notifications.
Facebook has worked its algorithm quite well, so you don't see the same post too many times. Of course, this all depends on how many friends you have and how active they are. I've got just under 300 friends, and I'd actually like to see more content in my Cover Feed. So,
I'm strongly considering following more of my usual news sources, so I can get the latest news right through Facebook Home
, rather than jumping into Feedly.
Chatheads works well, as has been said by many other sources. The UI makes it incredibly easy to carry on a conversation, or set things aside while you're doing something else. I didn't find it all that engaging though, because I am more apt to use Google Talk and Google Voice for communication, and not Facebook Messenger and SMS.
All that to say, Facebook Home has hooked me. So much so, that I may actually end up adding more to my Facebook world, and the key to it has been the Cover Feed, not the more widely praised feature of Chatheads. It's just easier to engage, and the visual punch of Cover Feed makes it the best way to run through your Facebook feed to date. The "like" sound is quite addictive, and has been part of the reason I've liked more things on Facebook in the past 24 hours than in the month before that.
If you're predisposed to hating Facebook, none of this will make any difference to you. Of course, if you're predisposed to hate Facebook, you have no reason to care about Facebook Home or the contents of this article. But, if you're on the fence or even just a bit intrigued, Facebook Home could surprise you.