Facebook suspends 200 apps pending further investigation
5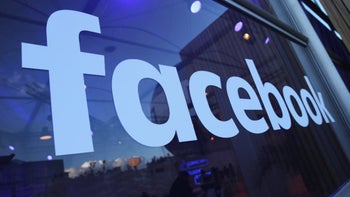 Today, Facebook published an update into its investigation of certain apps. These apps managed to collect large amounts of members' personal data prior to a change that the social network made in 2014. That year, Facebook reduced the amount of personal data that could be collected by third parties. So far, Facebook has suspended approximately 200 apps pending a deeper examination into whether any data was misused by them. Facebook will ban any of the apps that incorrectly handled personal information. Users will be notified at
facebook.com/help/yourinfo
whether they or their friends installed an app that misused data prior to 2014.
The company says that this investigation has already started, and it will take time to complete since it is a two pronged process. First, Facebook has to find out which apps had access to large amounts of personal data, and if there are questions concerning a particular app, Facebook will dig deeper, ask questions, request information, conduct interviews and run an audit.
"We have large teams of internal and external experts working hard to investigate these apps as quickly as possible. To date thousands of apps have been investigated and around 200 have been suspended — pending a thorough investigation into whether they did in fact misuse any data. Where we find evidence that these or other apps did misuse data, we will ban them and notify people via this website. It will show people if they or their friends installed an app that misused data before 2015 — just as we did for Cambridge Analytica...There is a lot more work to be done to find all the apps that may have misused people's Facebook data – and it will take time. We are investing heavily to make sure this investigation is as thorough and timely as possible. We will keep you updated on our progress."-Facebook
When the Cambridge Analytica scandal first broke in March, Facebook CEO Mark Zuckerberg said that the investigation of apps that had access to personal data prior to 2014
would be the first step in a three step response to what happened
. The second step includes restricting the information that an app can obtain to a person's name, email address, and profile picture only. The last step promised by Zuckerberg is a tool that will allow users to see which apps can access their data.
source:
Facebook