Facebook announces members of board that will deal with controversial content on the platform
1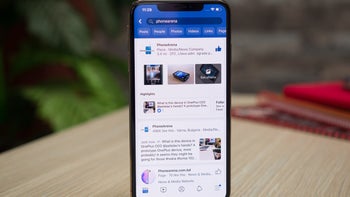 In September last year
, Facebook announced it was going to establish an oversight board that would take care of difficult cases, related to content, deleted from the platform. The cases that the board was to work on, were related to ethical, free speech, moral issues and privacy. Technically, the board's decision could overrun Zuckerburg, for, let's say, posts that were deleted and then appealed by users.
Now,
Reuters reports
that the company has announced the first 20 members of this board. Among them, there is a former prime minister and a Nobel Peace Prize winner, as well as several constitutional law experts and human right advocates. The board will be able to overturn already established decisions by Facebook and CEO Zuckerberg whether given content can be on the social-media platform or not.
Additionally, the board's members have lived in 27 countries and speak at least 29 different languages, while two of the four co-chairs are American citizens. The co-chairs are US federal circuit judge Micheal McConnell, law expert Jamal Greene, attorney Catalina Botero-Marino and former Danish Prime Minister Helle Thorning-Schmidt.
Reportedly, the board is to start working immediately and will focus on difficult cases involving issues with hate speech, harassment and people's safety and will start with reviewing cases of already deleted content that has exhausted Facebook's appeal processes. The board will make public decisions on such controversial cases, with a 90-day process to reach a decision and implement it.