Facebook is making changes to its mobile app
3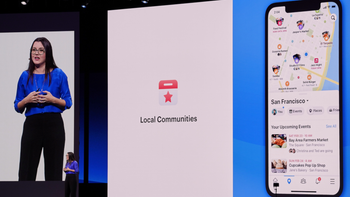 Besides
unveiling a new quicker and lighter Messenger app
with end-to-end encryption,
and new features for Instagram
and WhatsApp,
Facebook announced today
some changes that are being made to its flagship app. The new focus of the Facebook app will be on groups, and FB5 will feature new ways to bring together people offline. With 400 million users subscribed to over ten million active groups, the redesigned app will make it easier for users to access the groups they belong to and find new ones to join. The groups tab will show a feed from all of the groups a member has joined, with recommendations for new groups to sign up with. Starting today Facebook users will see in their News Feed more content from the groups they belong to, and content from the feeds can be sent to these groups.
Facebook will add new features for certain groups. HealthSupport Group members will be able to make anonymous posts about their medical conditions. Job groups will have a template to allow employers to post job openings; those interested in a particular job can message the employer and apply for the job through Facebook. Gaming groups will have a new chat feature, and Facebook is looking at ways to allow buyers on Facebook Live to find out more information about a product and make a purchase without leaving the live stream. Opting into the Meet New Friends feature will allow Facebook users to meet others that they share a community with like a school, office or city. Facebook has been testing Meet New Friends and a wider rollout is coming soon. Facebook Groups will be integrated so that users can meet people they share similar opinions with.
Secret Crush lets you anonymously express your true feelings to a friend

The company also announced the expansion of Facebook Dating to 14 new countries. Facebook Dating is available in Colombia, Thailand, Canada, Argentina, Mexico, Philippines, Vietnam, Singapore, Malaysia, Laos, Brazil, Peru, Chile, Bolivia, Ecuador, Paraguay, Uruguay, Guyana, and Suriname. This feature allows you to find potential matches from your Facebook groups, friends of friends and more. Facebook also is launching a Secret Crush feature that allows you to designate up to nine friends as Secret Crushes. If any one of the nine has opted into Facebook Dating, they will receive a notification alerting them that someone has a crush on them. If one of your crushes then adds you to their Secret Crush list, a match is made. If a crush isn't on Facebook Dating or doesn't add your name to his/her Secret Crush list, your interest is never revealed.

Those using Marketplace to sell items will be happy to hear that they will soon be able to ship their wares anywhere in the continental U.S. and get paid on Facebook using a secure platform. And lastly, a new Events tab will show you things taking place around you and even recommend places to go and things to see. The tab will help you make plans with friends to meet up at an event. Some of the new features will be available right away, while others will be found on the app in a few months.
Last week, we told you that 2.1 billion people use Facebook, WhatsApp, Messenger or Instagram on a daily basis. 2.7 billion use one of these Facebook properties on a monthly basis. The company
does expect to be fined $3 billion to $5 billion
for failing to comply with an FTC Consent Decree it signed back in 2011. With the latter, Facebook promised not to use member profiles without users' approval. But during the Cambridge Analytica scandal, 87 million Facebook members had their profiles sold without permission to Cambridge Analytica and the data used to create psychological profiles.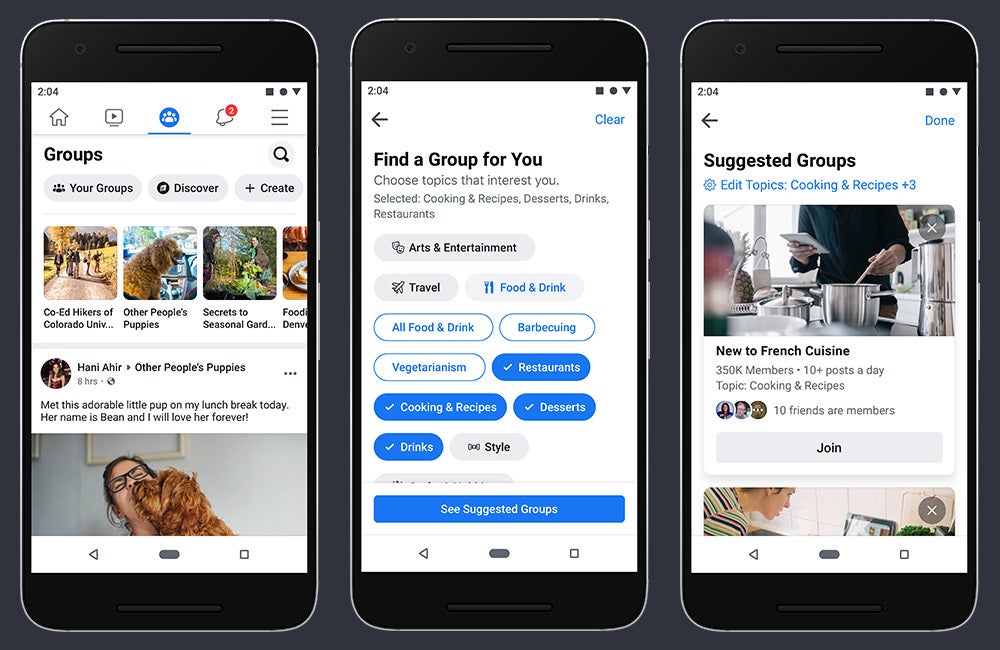 The Facebook app is getting a new look