Instagram just gained three new features, redesigned Stories UI
4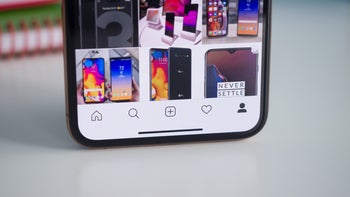 Over 500 million Instagram users now use Stories on a daily basis to freely express themselves and check in on the lives of friends, family, and influencers. Today, with the goal of keeping these users hooked, some additional features have been announced.
Redesigned Stories UI and new 'Create' mode

Unless you select the dedicated 'Type' mode in Stories, currently the only way of sharing something to Instagram Stories is by taking a picture or filming a short video. But pretty soon this is about to change.


As part of a new UI, Stories will soon be divided into three separate modes dubbed 'Live,' 'Camera,' and 'Create.' The first, as its name indicates, will offer Instagram's current live streaming option while the new 'Camera' mode will encompass all other features that are available at the moment. This means that Boomerang, Superzoom, Focus, Rewind, and all other quirky options can be found here.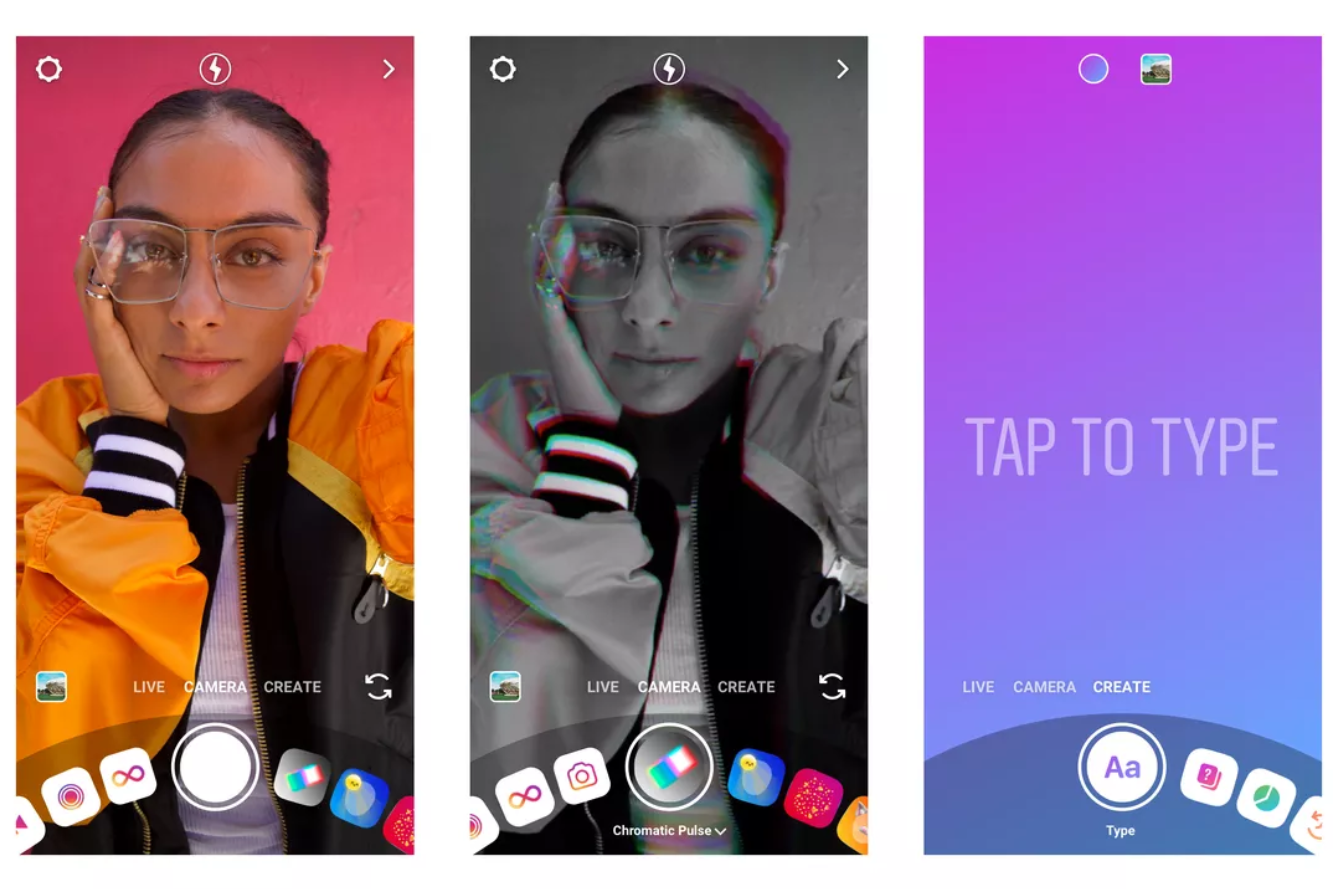 As for 'Create,' this will encourage sharing without taking photos or videos. It'll offer colorful backgrounds and include features such as Type and Archive, interactive stickers like Polls and Questions, and much more.

Instagram has confirmed that the new Stories UI and Create mode will be rolling out globally to users in the near future.
Donate to nonprofits with Donation Stickers

Joining the revamped Stories are new Donation Stickers. Starting today in the US, Instagram users can raise money for nonprofit organizations by simply adding a sticker to their posts.


Users will be given a list of nonprofit organizations which displays the ones they currently follow along with a bunch of other organizations that are popular at the moment. If you can't find the one you're looking for, a search bar will also be available.


Once posted, users will be able to swipe up on the Story to view how much money has been donated. According to Instagram, the amount displayed will be donated in full to the chosen nonprofit.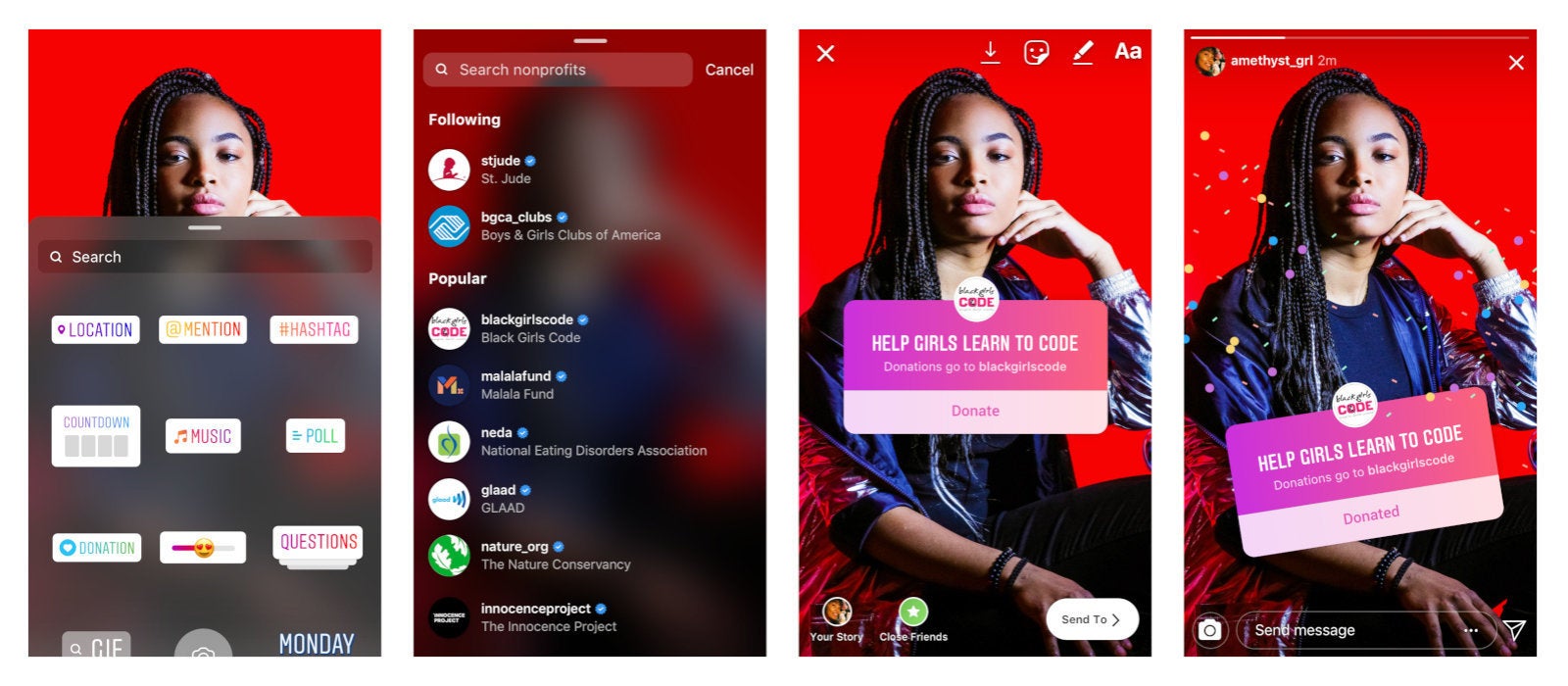 Buy directly from Kim Kardashian and Kylie Jenner

On an unrelated note, Instagram is also introducing a new feature called Shopping from Creators. As the name suggests, it'll allow users to purchase products from influencers such as Kim Kardashian, Kylie Jenner, and Gigi Hadid directly. In order to do so, Instagram users simply need to tap on a post and click one of the tagged items. Then it's as simple as using the built-in checkout process to buy it.


This new feature will begin rolling out to users next week but will initially be limited to a small group of creators. In addition to the three mentioned above, Kris Jenner, Chiara Ferragni, Camila Coelho, and Katie Sturino will all have access to the tools. Publishers Elle, GQ, HypeBeast, and Refinery29 will also be able to tag products.


Tagged items can only be from the brands that are participating in the Instagram checkout beta. These include Adidas, Nike, Burberry, Prada, Michael Kors, Mac, Kylie Cosmetics, H&M, and Zara at the moment.