Facebook for Android receives the flat design treatment and an interface overhaul
38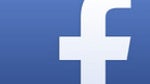 Facebook for Android received a very serious facelift with a recent update – yes, this is indeed the overhaul
we told you about several months ago
. The app now comes with a trendy flat design, which is pretty similar to its iOS counterpart in terms of looks, as both the buttons and the interface elements are now even more minimalistic and simplified.
But the looks of the app are not the only thing that received an overhaul - the user interface also saw some drastic changes. Up until now, users could only swipe between the leftmost menu, the news feed, and the Facebook chat – if they wanted to view their notifications or friend requests, they had to tap the corresponding button on the news feed. Well, these buttons are gone.
Now, Facebook enthusiasts can swipe left or right between 5 different tabs - their news feed, friend requests, messages, notifications, and the Facebook menu, which can be found furthest to the right. Fortunately, the Facebook chat window has been kept unchanged, but you can't access it via swipe, you have to tap the top right button instead.
Furthermore, the buttons that allowed you to post, publish a photo, or check in while in your news feed are also gone. Well, not gone, but hidden, and if you want them to appear, you have to swipe down.
Last, but definitely not least, come some improvements under the hood, which enhance the reliability and the overall speed of the app. Indeed, we noticed a very distinct difference, as Facebook for Android now loads faster and does not lag when you scroll down faster than usual.
Be advised that you might not receive this update right away, as it has only recently started to roll out. Nevertheless, if you are eager to experience Facebook's new look, you can manually update the app.
Download: Facebook (
Android
|
iOS
)