NY Times: Facebook made deals with Apple, Samsung and others allowing them access to personal data
30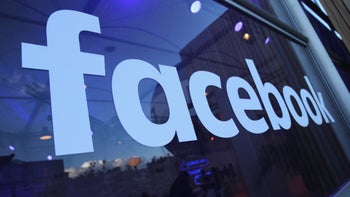 Through partnerships that Facebook has with at least 60 device makers including Apple, Samsung, Amazon, BlackBerry and Microsoft, the social network has been sharing members' personal information with the manufacturers. According to a story in the
New York Times
on Sunday, this has been going on for over ten years. The newspaper says that the information sharing was started so that device makers could allow many of Facebook's most popular features to be found on mobile versions of the social network.
Back in 2011, Facebook signed a consent decree with the FTC that prevented the company from sharing members' personal data without their consent.
Even before Cambridge Analytica became a household name
, Facebook allowed device members to access the personal information of members' friends without permission, possibly breaking the consent decree. The
New York Times
says that it discovered that the manufacturers were able to access data from members' friends even if they had specifically banned Facebook from using their data.
Ime Archibong, a Facebook vice president, says that the partnerships with device makers are there just to help them provide users of their products with "versions of the Facebook experience." The manufacturers who partnered with Facebook have access to members' "relationship status, religion, political leaning, upcoming events and other data."
As an example of how device makers in the partnership with Facebook have special privileges involving members' data, a reporter for the
New York Times
logged into Facebook using the Hub app. He was able to obtain information about 556 of his friends. That data included their political leanings, the religion they practice, relationship status and any upcoming events. Facebook says that this is okay because even though it stopped providing this information to third parties in 2015, it doesn't consider BlackBerry to be a third party because of the partnership that it and other device makers have with Facebook.
"You might think that Facebook or the device manufacturer is trustworthy. But the problem is that as more and more data is collected on the device — and if it can be accessed by apps on the device — it creates serious privacy and security risks."-Serge Egelman, privacy researcher, University of California, Berkeley