Facebook copies Snapchat Stories with Messenger Day
3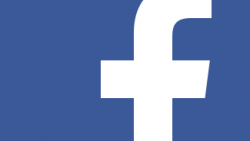 Facebook is in the process of testing a new feature that is similar to Snapchat's Stories.
Messenger Day
, found inside Facebook's Messenger app, is currently being tested in Poland only. It allows a Facebook user to share a page full of pictures and videos that make up a day in the user's life, with friends. After 24 hours, the page disappears.
These pages can be decorated very much like Snapchat Stories with stickers, filters, messages and more. Facebook unsuccessfully tried to purchase Snapchat for $3 billion in 2013. Considering that a subsequent round of financing completed last May
valued Snapchat at $17 billion
, it seems that Snapchat made the right call not to sell.
Facebook is hoping that Messenger Day attracts users before they get hooked on Snapchat. Facebook's world-wide reach surpasses that of Snapchat, but Facebook is hinting that it might not bring Messenger Day to the U.S. unless it takes off like a rocket overseas. The reason to hold off launching Messenger Day in the states has to do with the 60 million Snapchat users in North America who might find it offensive to see Facebook heavily pushing a Stories knock-off.
Facebook might not end up grabbing a large number of new users with a broad release of Messenger Day, but that isn't the point. Facebook is simply trying to stop Snapchat from signing up more subscribers because of its Stories feature.
source:
TechCrunch