FOX partners with Google for enhanced American Idol voting and other second screen options
2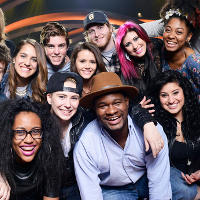 For the first time in months, we can
talk about Ryan Seacrest without mentioning the company he co-founded, Typo
, and the lawsuit by BlackBerry that it is defending. Actually, we're here to talk about that talent show that pays Seacrest something like $14 million a year to chat with rock star wannabes,
American Idol
. The show, actually FOX to be sure, has entered into a partnership with Google to make voting for contestants easier this year.
Viewers can now vote for contestants before they perform. Previously, voting wasn't allowed until the show had ended. Each person will have 50 votes to spread out among the contestants as he or she sees fit. One singer might get all 50 of your votes, or you could give ten votes to five different singers.
If this goes smoothly for Google, why not trust the service with the next Presidential election? It certainly would be a lot easier voting from our mobile devices instead of trudging off to wait on a long line at a polling station.
American Idol is currently enjoying its 13th season.
source:
AndroidAuthority