Every company talking to the FCC about the T-Mobile-Sprint merger has an ax to grind
1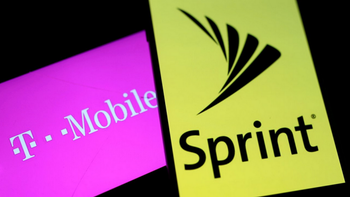 As mentioned in a new report
, a small regional wireless firm called CSpire, which has 1 million customers in the Southeast, is firmly against the transaction. CSpire
wrote in a letter to the FCC
that "The public interest will be best served by a denial of the Proposed Transaction which, if allowed, will remove Sprint, the acknowledged low cost provider of wholesale services, from the market." What really has CSpire upset can be determined from a request it made to the FCC that in the case it approves the merger, it forces T-Mobile to maintain Sprint's CDMA network for at least five years. It seems that CSpire needs Sprint to stick around so it can continue to be a valuable roaming partner for the sixth largest wireless provider in the U.S.
A highly redacted letter to the FCC from Dish Network states that the latter is worried about prices going up after the merger. Instead of the economic benefits touted by T-Mobile and Sprint, Dish tells the FCC that "American consumers cannot afford the increases that this merger will likely produce on top of these already high prices."
An unlikely supporter of the merger is AT&T. A report sent to clients by New Street Research says that Randall Stephenson, CEO of AT&T, would like to see the T-Mobile-Sprint merger approved without any conditions. That sounds a little strange since a merged T-Mobile-Sprint would be going after AT&T as soon as the deal closes. But as it turns out, Stephenson does have one little request. He doesn't want the FCC to order the combined company to divest any of its assets, including pre-paid operations, to AT&T's competitors.
:"C Spire, the nation's largest privately-held facilities-based wireless operator, is a net payor of roaming revenue to the nationwide carriers. As a result, it favors robust competition in the wholesale market which serves to drive prices down for the benefit of consumers. The public interest will be best served by a denial of the Proposed Transaction which, if allowed, will remove Sprint, the acknowledged low cost provider of wholesale services, from the market."-CSpire letter to FCC
Recommended Stories