Expect first WP-powered Nokia handsets one year from now
12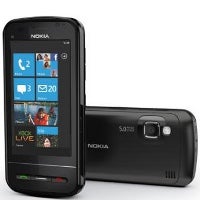 Nokia's managing director in India, D. Shivakumar, says we are to see the first WP-powered Nokia handsets a year from now.
Prior to this official info, there were reports that these phones will reach the end consumer "
after October 2011
", but before the end of this year. However, sources say Microsoft needs to release its Mango update, which rumours claim is
to be delayed
, in order to pave the way for the first Nokia handsets running MS' mobile OS.
In the same interview, D. Shivakumar defended Nokia's decision to
adopt Windows Phone
:
"We took the decision after looking at that operating system [Windows Mobile 7]. It's a good operating system."
Moreover, he claims it's a win-win situation for both companies:
"Microsoft has been looking for a strong hardware partner, but they have been on phones [platforms] which has not given them that strength. With Nokia, suddenly the scales are huge. So, for the first time in many a markets, people will get used to a Windows Mobile phone thanks to the Nokia tie-up."
Nokia's MD in India went on to say that Nokia will benefit from Windows Phone's strong points - like the tight Facebook integration, the Bing search engine and the games it offers.
source:
DNAIndia
via
Electronista