Expect as many as 6 webOS devices from Palm and HP in 2011
3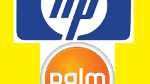 Having money sure makes a difference as Palm is finding out. With the backing of $1.2 billion from Hewlett Packard's vault, Palm expects to offer 5-6 webOS devices in the coming year. Contract manufacturer Foxconn is expected to produce 4-5 of these new products with Compal responsible for the balance.
One of the devices planned for next year is the PalmPad webOS tablet, which appears to be on Foxconn's "to-do list". Now that the Palm Pre 2 has been introduced, as we
reported
, a follow-up to the Palm Pixi is expected to be put together by the manufacturer. Another speculation is that Palm and HP will announce the former's first all-touch smartphone, the Palm Roadrunner HD.
Hewlett Packard has announced that it will expand the use of webOS into other products such as printers, to take advantage of the software's finger friendly, internet centered approach.
source:
CENS