Essential buys email company Cloud Magic for an undisclosed price
6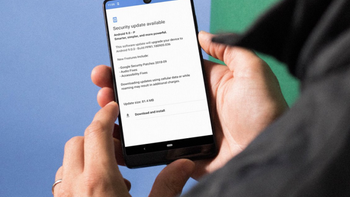 According to a report published on Friday
(via
TechCrunch
), Essential has made an acquisition. For an undisclosed sum the company founded by Andy Rubin, the "father" of Android, has purchased Cloud Magic. The latter is the company that developed the now defunct Newton Mail app. The company shut down the premium email app in September, leaving 40,000 paid subscribers hanging. Perhaps those running Cloud Magic should have figured that a paid email service would have problems competing with free email apps like Gmail and Outlook.
What role the company will play as part of Essential is unknown. In May,
Essential canceled work on its second smartphone
in order to focus on its Essential Home smart speaker. Then, that project was put on hold and 30% of the company's employees were laid off. The latest word is that
Essential is building an AI-powered handset with a small screen
. The device would work with voice commands, automatically reply to text messages and emails for users while booking reservations and making appointments for them. The "game changing" gadget will also make phone calls.
Essential has $300 million in funding to help it produce its unique smartphone, which could be unveiled as soon as next month at the Consumer Electronics Show in Las Vegas. And somehow, the acquisition of Cloud Magic was probably made to advance the capabilities of the rumored AI phone.

Recommended Stories