Essential is reportedly working on a 'new kind of phone' with a mind of its own
18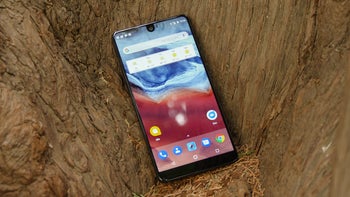 Andy Rubin's ambitious Essential Products startup has been essentially inactive for over a year now,
merely promising
(and delivering)
robust software support
for its
rookie smartphone effort
, which never found the mainstream success envisioned by its creator.
At the same time, Rubin continued dreaming of a mysterious
"game-changing" product
that could eventually materialize as an entirely "new kind of phone." This would have a smaller than standard screen, according to "people familiar with the plans" quoted by Bloomberg's very well-connected Mark Gurman, relying mainly on voice commands for a type of user interaction only possible in sci-fi movies prior to this product's development.

As far-fetched and scary as it might sound, this mobile device is intended as a "virtual version of you", booking appointments, as well as answering to emails and text messages by itself in lieu of the human being owning the gadget.

If you think about it, that does sound like a logical evolution for today's slowly improving artificial intelligence technology, although we always expected this next step to require years and years of behind-the-scenes work.

Instead, Essential reportedly feels confident a first prototype of this super-advanced AI phone will be finished by the end of the year, possibly eyeing a demo behind closed doors at the Consumer Electronics Show in Las Vegas in January 2019.

That's... pretty early, although the company is likely to wait at least a few more months before showcasing this thing to the public. Interestingly, the end goal could be marketing this device as a "complement" to people's smartphones rather than a replacement for today's ultra-high-end iPhones and Samsung Galaxies.
But in order for that to work, the price would also need to be low, which sounds unlikely. After all, both the Essential Phone 2 and
Essential Home
projects were apparently abandoned to focus on this revolutionary concept.