The Audio Adapter HD for the Essential Phone is now available for $149
15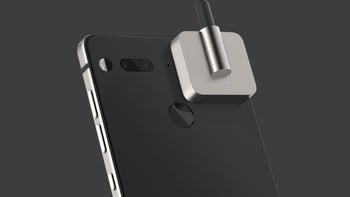 Unveiled back in August
, the Essential Audio Adapter HD is now
available for purchase
in the United States for $149. Using the MQA (Master Quality Authenticated) technology embedded in the Essential Phone, the portable accessory is supposed to provide users with a high-quality music listening experience.
In simpler words, the
Essential Phone
should offer studio quality sound via MQA technology, which will be further enhanced with the addition of
the new Audio Adapter HD
. According to Essential, this is the first portable accessory to include the ESS Sabre DAC (24-bit/96kHz audio) with hardware MQA rendering, and it's also the smallest (29mm / 30mm / 11.5mm) and lightest (15.5g) of its kind.
MQA technology is relatively new and it can be explained as a way of packaging digital music without limitations. Basically, all the music that you usually hear from a streaming service or the songs that you've purchased online have had their information stripped to take less storage space on your device.
However, some of that information that's been removed contains elements that artists made to offer a more immersive experience. MQA is able to capture and unpack songs in a smaller size without removing anything from them.
Last but not least, customers who purchase the
Essential Phone
will be offered a 3-month subscription to TIDAL's HiFi tier that offers master quality audio, completely free.