Epic 4G has its GPS tested by Samsung and all systems are "go"
2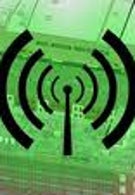 The two already released versions of the Samsung Galaxy S in the U.S., the T-Mobile Vibrant and the AT&T Captivate, have been having some well-publicized issues with each model's GPS system. Neither phone has been able to lock in a precise signal from where you and your phone are standing, which means if you are in unfamiliar territory, your phone can't bail you out at the moment. Samsung has acknowledged the problem, and as we
reported
, the Korean based manufacturer has already announced that a software fix to will be sent out OTA sometime next month.
What about the Samsung Epic 4G? This model is heading for an August 31st launch on Sprint and is a version of the Samsung Galaxy S Pro (the "Pro" model of the Galaxy S line features a landscape QWERTY slider). Samsung tested the GPS system on the Epic 4G and said, "We have tested and validated both Network Assisted (inside) and Autonomous (outside) GPS on the Epic 4G. With regards to Vibrant and Captivate, we are currently testing software updates which will optimize GPS performance. We expect to make the updates available in September and will communicate more information and download instructions in the next few weeks."
This means that if you own either the Captivate or Vibrant, until your phone gets the upgrade next month, it might be best to refrain from traveling outside of areas that you know as well as the back of your hand. And for those who are downright set on purchasing the Epic 4G, the good news is that this unit should be able to get a reading on where you are right out-of-the-box with no additional updates required.
Samsung Captivate Specifications
|
Review
Samsung Vibrant Specifications
|
Review
Samsung Epic 4G Specifications
|
Hands-on
source:
Engadget