Employees of the Broadway Apple Store charged with racial discrimination in lawsuit
67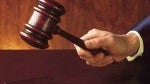 According to a lawsuit filed in New York, on December 9, 2010, Brian Johnston, 34, and Nile Charles, 25 walked into the Apple Store on Broadway. The two black men, wearing "baggy jeans and large sweaters with hoods", had entered the store in search of a pair of headphones to purchase.
The men claim that at around 3:20pm, they were
confronted
by a white Apple Store employee in his 50's, 6 foot 2 inches in height and about 225 pounds, who invaded their "personal space" in an intimidating fashion. He said to the pair, "You know the deal. You know the deal". The employee told Johnston and Charles that they had to either make a purchase or see a Mac specialist. But before they could respond, the pair were told that they were not welcome in the store because of their race. The lawsuit quotes the employee as saying, "And before you say I'm racially discriminating against you, let me stop you. I am discriminating against you, I don't want '
your kind
' hanging out in the store."
Using a cellphone to record the conversation, Johnston and Charles-by now feeling "shocked and humiliated"-were told by another employee, "Now you have to go, If you want to know why, it's because I said so. CONSIDER ME
GOD
. You have to go." When the duo tried to speak to a manager, the store's head of security allegedly ignored them. The pair finally found a manager and discussed the situation with him. But our story does not end here. The plaintiffs say in the complaint that, "In order to further harass, degrade, humiliate, and discriminate against Plaintiffs, the manager asked Defendant's Head of Security to call 911," which resulted in the pair being prevented from their "right to purchase property because of their race."
Johnston and Charles are asking the court for punitive damages because of "emotional pain, suffering, inconvenience, loss of enjoyment of life, and other non-pecuniary losses." The suit accuses Apple of discrimination under both New York and federal civil rights laws. Last year, another lawsuit accused an Apple Store in Orlando of age discrimination when a store employee in his 60's said he was not given a
promotion
due to his age.
source:
AppleInsider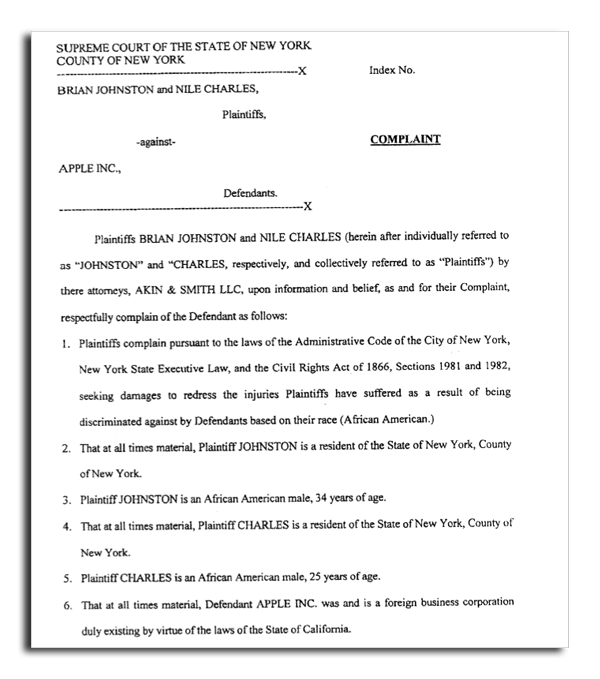 This law suit charges employees of the Apple Store on Broadway with racial discrimination
Recommended Stories