Eets Munchies, a cartoony physics puzzle, arrives on iOS, cake eating ensues
1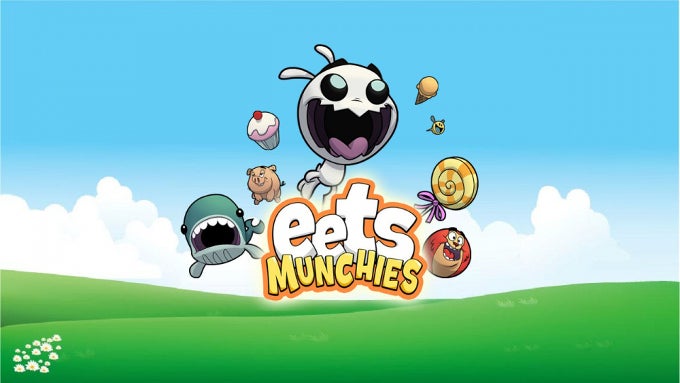 Eets Munchies is one of the latest Physics-based puzzle games to hit the iTunes App Store. This new iOS puzzle is a remastered version of a PC game with the same name, released back in 2006. Just as its predecessor, Eets Munchies features an interesting cartoon graphical style.
The gameplay of Eets Munchies is a mix between Cut the Rope and Lemmings, a classic PC game. You are required to help an odd-looking rabbit-like critter that has a sweet tooth. In order to finish each level of Eets Munchies, the creature has to collect three golden stars and eventually make its way to a delicious-looking cake. These are scattered about on various platforms and you have to guide the protagonist to these items.
However, you wouldn't call the protagonist of Eets Munchies a very smart animal – it would rush forward and plunge to its death within seconds after you've started a given level. You'd have to place miscellaneous items on strategic locations in order to help the creature get the stars and bite the cake. Onions, whales, and chili peppers are just some of the tools you have to use.
Although Eets Munchies is filled with a lot of humor, the game is not of the easy type. On the contrary, some of the puzzles might prove rather challenging. Eets Munchies is also equipped with a level editor, which allows you to create your own puzzles and share them with your friends.
The Eets Munchies puzzle game is priced at $2.99. We have no clue if the puzzle game will arrive on Google Play.
Download: Eets Munchies (
iOS
)
via:
PocketGamer