EVO 4G LTE vs Epic 4G Touch vs Photon 4G vs iPhone 4S: specs comparison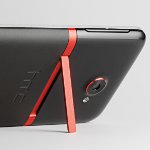 Now that Sprint has announced that its new flagship handset is right around the corner, it only makes sense for us to compare what it's going to offer ot the current powerhouses in the carrier's line-up. By looking at its specs sheet, it becomes evident that the HTC EVO 4G LTE has all the assets to become one worthy successor to the mighty EVO 4G, but if that really turns out to be the case remains to be seen. What we mean here is that specs, as cool as they can be, are only one side of the story, but for now that's all we have to work with.
Let's see which Sprint handset has the biggest guns!