Download all of Apple's new iOS 11 wallpapers right here, right now
6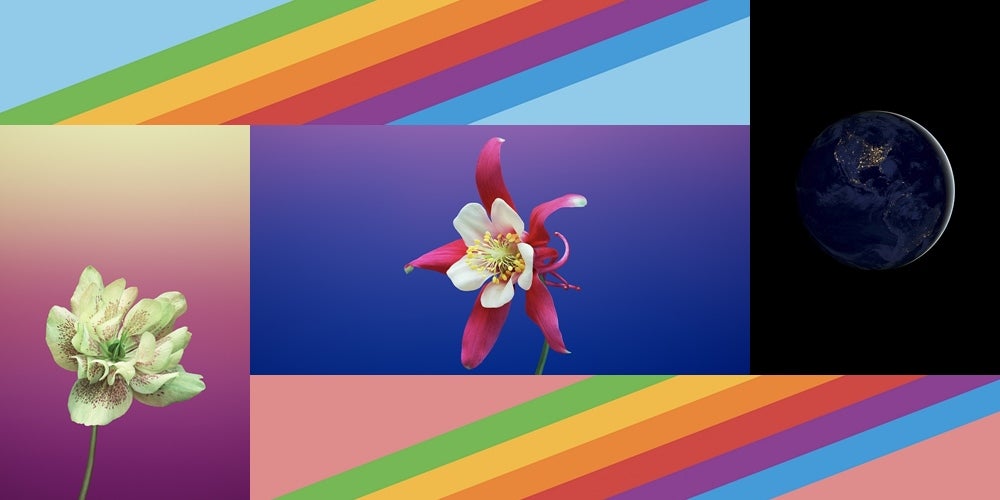 A plethora of shiny new wallpapers have made an appearance on the Internet thanks to a leaked iOS 11 GM image just a few days before Apple unveils it all at its September 12 big keynote event.
So, what are those wallpapers, and what do they tell us exactly?
Well, nothing essentially. While the wallpapers are quite vibrant and pleasing to the eye, they are not necessarily suited for OLED displays. Actually, iOS 9's wallpapers from two years ago are a bit of a better match for such displays due to the fact that they depict colorful, vibrant flowers and paint blobs plastered all over a pitch-black backdrop. Yet, there's a bunch of similar wallpapers in the iOS 11 GM, too - take the earth and moon ones, for example.
Also, the heritage-themed backgrounds pay a fitting homage to the iPhone's 10th anniversary by recreating Rob Janoff's cult rainbow Apple logo from 1977.
Have in mind that we've presented lower-res versions of the wallpapers due to size concerns right below.
For the full-resolution images, head to this Google Drive link.