Don't like thin smartphones? These 6 handsets are pretty thick, but still great
15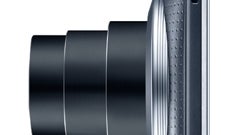 In September 2012, when the 7.6mm-thin Apple iPhone 5 was released, no other major smartphone maker had handsets that were thinner than 8 mm. It seems that this was the moment when most smartphone manufacturers started designing and launching super-thin devices.
While we now have
smartphones that are thinner than 5 mm
, these are rare, and yet it's still clear that the trend is to slim down handsets as much as possible. Many of today's high-end smartphones are under 7mm thin: iPhone 6, Samsung Galaxy S6, Sony Xperia Z3+, Huawei P8, Xiaomi Mi Note, etc.
But some users don't really like phones that are too thin, often invoking the fact that they just don't feel good in hand. Well, if for whatever reason you want handsets that are a bit on the thick side (over 10 mm), check out the 6 smartphones that we're presenting below. From the thinnest to the thickest.
Launched last year as a larger, beefier version of Motorola's Moto X, the Google Nexus 6 is the largest Nexus smartphone ever, and one of the thickest, measuring 159.26 x 82.98 x 10.06 mm. The Nexus 6 is also the most advanced Google-branded smartphone to date, this making it a great choice for those who don't mind carrying a 6-inch device in their pockets. The highlight features of the Nexus 6 include a 6-inch Quad HD (1440 x 2560 pixels) display, a quad-core Snapdragon 805 processor, 3 GB of RAM, and a 3220 mAh battery.
We rarely get to see smartphones with hardware QWERTY keyboards these days, so the
BlackBerry Classic can be great for all those who still want a hardware keyboard, and don't necessarily need Android, or iOS, or Windows Phone. The Classic is 10.2 mm thick, runs BlackBerry OS 10, and, besides the signature QWERTY keypad, it offers a 3.5-inch touchscreen display with 720 x 720 pixels, an 8 MP rear camera, a dual-core Snapdragon S4 processor, 2 GB of RAM, 16 GB of expandable internal memory, and a 2515 mAh battery.
Asus is not known for making thin smartphones, so it's not surprising that its latest flagship, the ZenFone 2, is a 10.6mm-thick device. Introduced earlier this year as the world's first handset with 4 GB of RAM, the ZenFone 2 (the ZE551ML model) runs Android Lollipop, further featuring a quad-core 2.3 GHz Intel Atom Z3580 processor, a 13 MP rear camera, 64 GB of storage space, and a 3000 mAh battery. The ZenFone 2 is a great option for those who can't spend more than $300 on an unlocked smartphone, but still want high-end features.
Available in the US since late 2014 (exclusively via Verizon), Motorola's Droid Turbo is 11.2mm-thick with a good reason: it includes a 3900 mAh battery, which is obviously larger than the batteries of most flagships out there. But the Turbo isn't all about the massive battery, as it's also got plenty of other nice features to lure customers with: a 5.2-inch Quad HD display, a 20.7 MP rear camera, a quad-core Snapdragon 805 processor, and 3 GB of RAM. All in all, the Droid Turbo can be great for Verizon customers who need a powerful handset with long-lasting battery.
Here we have another Motorola smartphone that's pretty thick: the second-generation Moto E. Released in March this year, the new Moto E is 12.2 mm thick, and has a 4.5-inch display with 540 x 960 pixels (these attributes make it similar to flagship smartphones from several years ago). The Moto E is great for customers looking for a cheap LTE-capable handset with Android Lollipop, currently costing around $100, unlocked.
Finally, the bulkiest smartphone on our list comes from Samsung. It's the 16.6mm-thick Galaxy K Zoom, which is actually a camera-smartphone hybrid device. While its mid-range features may not convince anyone to buy it, the Samsung Galaxy K Zoom is just the right choice if you need your phone to have a camera with 10x optical zoom (obviously, this is what makes the handset so thick). The camera of the Galaxy K Zoom also has a Xenon flash, Optical Image Stabilization, and plenty of manual controls.