Slimmer than slim: Here are 12 smartphones that are thinner than the iPhone 6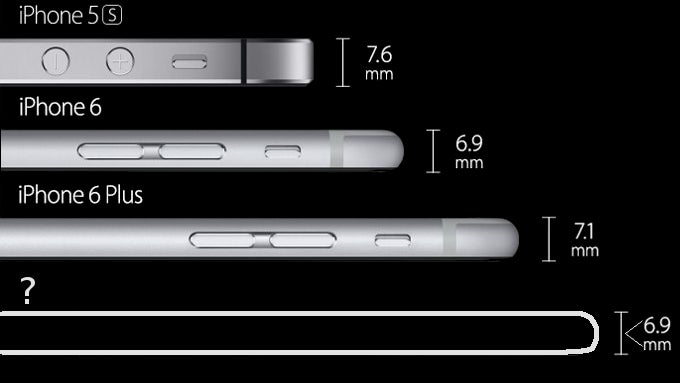 When Apple announces a new product, you can almost always be sure that the company is going to boast about how it managed to make it x amount thinner by accomplishing z and y feats. In fact, as far as Cupertino's mobile devices are concerned, we can think of only one instance when a new generation of product was thicker than the older gen – the "New iPad", a.k.a. the iPad 3 had to get bulkier than its predecessor, most probably due to the fact that it was rocking a crisp retina screen (2048 x 1536) and needed some extra battery to keep the lights on for what is now a standard amount of time for iPads (~10 hours). Nevertheless, the Cupertino slate has evolved quite a bit since then and has fallen in line with Apple's custom to always go thinner.
Of course, when Apple took the stage to announce the
iPhone 6
and its brand-new form factor this past September, everyone expected two things – (finally) a larger screen and (naturally) an even thinner device than the already compact
iPhone 5s
. And that is what happened – the 4.7" display-equipped iPhone 6's body has around 10% of its profile shaved off when compared to its predecessor.
But does that make the
iPhone 6
the thinnest smartphone in the world? No, not at all. Let's check out all the competitors that have a thinner body than Apple's flagship.

The first Sammy phone to rock the new "premium" design language that Samsung started to develop in an attempt to get back the traction it had back in Galaxy SIII times. The Galaxy Alpha did not disappoint, with a beautiful chamfered frame, slim profile, and very pleasant feel to the touch. In the hardware department, this handset is nothing to smirk at as well, as it sports an octa-core Exynos 5 5430 SoC, 2 GB of RAM, and a 12 MP snapper, which we found to be quite satisfactory.
Samsung Galaxy Alpha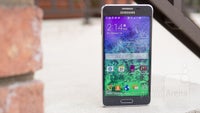 A successor to what the Galaxy Alpha started, the
Galaxy A5
is a good looking midranger, marketed to the younger crowd with its capable cameras. In the background, one can see a modest hardware, which is arguably worth the ~$400 (off-contract) price-tag – a Snapdragon 401 SoC with the Adreno 306 GPU and 2 GB of RAM. Still, the phone certainly looks good, and we suppose that's what Sammy is relying on with it.
Samsung Galaxy A5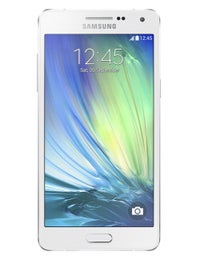 The bigger sibling of the A5 and the "slimmest smartphone ever built by Samsung" - the
Galaxy A7
is just 0.25" thick and sports a large 5.5" screen and a slightly better hardware than the A5, bringing it to the upper-end of the midrange space. The Galaxy A7 rocks a Snapdragon 615 SoC with an Adreno 405 GPU and 2 GB of RAM. It, of course, also has capable snappers, with a 13 MP rear cam and a 5 MP fron-facing one.
Samsung Galaxy A7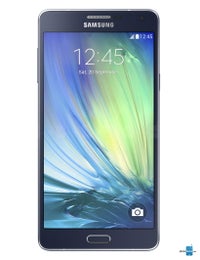 Samsung's newest flagship – the Galaxy S6 is almost as thick as the iPhone 6 – both handsets measure around 0.27" in profile. However, measured in mm, the Galaxy S6 is ahead, being just 6.8 mm thin, whereas the iPhone 6 measures at 6.9 mm.
The Galaxy S6 looks like it has a lot of potential to become one of the hottest smartphones of 2015. Starting with its pristine design, metal-and-glass construction, really, really good camera, improved fingerprint sensor, super-powerful processor, and Samsung marketing it with pride – the S6 and its S6
edge
sibling are already seeing a ton of pre-orders.
Samsung Galaxy S6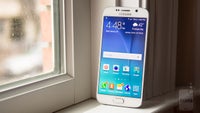 A premium metal-and-glass smartphone by Huawei, which was released in May last year, the Ascend P7 rocks the homemade Kirin 910T chip, armed with a Mali-T450 GPU and 2 GB of RAM. Additionally, its snappers are quite capable, with a 13 MP sensor for the rear one and an 8 MP sensor on the selfie side.
Huawei Ascend P7 Review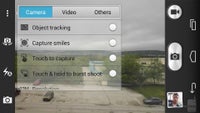 The freshly-announced Huawei P8 sports the newest Huawei SoC – the Kirin 930, a Mali-T628 GPU, and 3 GB of RAM. Still designed and built to look stylish and to feel premium, the new flagship brings just the upgrades it needs in order to stay in the game in 2015.
http://www.phonearena.com/news/Stylish-Huawei-P8-all-the-snazzy-new-features_id68313
Huawei P8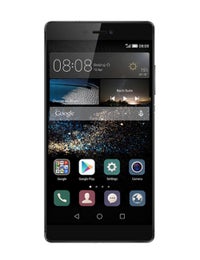 The phablet version of the P8, the P8max is just an oversized version of the mainstream flagship. The main difference here is the 6.8" screen on the phablet. Of course, the max version is also slightly thicker than the "normal" counterpart, but it stops at 6.8 mm – just 0.1 mm shy of the iPhone 6's thickness.

A rebranded edition of the Gionee Elife S5.5, which BLU sells in more countries across the world. The original version of this phone actually held the title for "thinnest smartphone in the world" for a while. On the hardware end, it's not too shabby, sporting a MediaTek 6592 with ARM Mali-450 and 2 GB of RAM under the hood, and taking snaps with a 13 MP / 5 MP camera combo.
BLU Vivo IV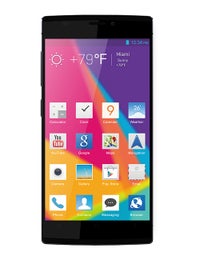 Another rebrand – this one is of the Gionee Elife S5.1 – the phone, which replaced the Elife 5.5 on the "slimmest smartphone" throne. However, its hardware has been slimmed down, too – while it still has an MT6592 humming under its hood, this time around it's only coupled with 1 GB of RAM. The main camera also got nerfed down to 8 MP, though, the selfie snapper has the same 5 MP resolution.
BLU Vivo Air Review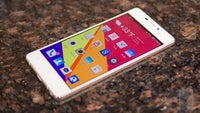 So, after it was finally replaced from the "slimmest smartphone in the world" position, Gionee announced that it believes that the race for thinness has gone beyond reason and that it will be focusing on user experience from now on. The Elife S7 is the supposed result of this effort and, while it's still quite thin at 0.22", it sports a 64-bit octa-core MediaTek 6752 SoC, which has a Mali-T760 GPU, and is combined with 2 GB of RAM. The selfie snapper of the Elife S7 received a resolution boost and now has an 8MP sensor, while the main snapper has a 13.1 MP one.
Gionee Elife S7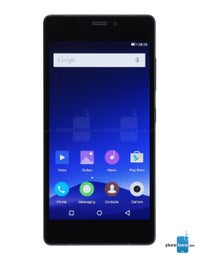 Another phone that held the "Slimmest smartphone" crown for a while – the Oppo R5 is a metal-framed handset with a thin profile and mid-range specs. It sports a 64-bit Snapdragon 615 under its hood, coupled with 2 GB of RAM, and has a 13 MP / 5 MP snapper combo, which performs OK. We wouldn't say you are getting the most bang for your money with this one, unless you are primarily going for stylish looks.
No images

The Vivo X5 took Oppo R5's crown with its 0.18" profile. It still rocks a nice metal construction, which houses a Snapdragon 615 64-bit SoC, 2 GB of RAM, and a 13 MP / 5 MP camera combo. Unfortunately, you may have a bit more trouble getting your hands on this one, as Vivo seems to be interested in selling primarily in its home country only.