Do you plan on subscribing to Apple Music?
51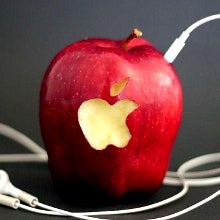 Apple took the wraps off its highly anticipated tune streaming service on Monday, dubbing it simply
Apple Music
. The all-you-can-eat sound buffet it offers comes with a $9.99 monthly price point, or as much as most other streamers are charging in the US, but the $14.99 family plan is where Apple shines, as you can sign up to 6 members of your listening gang for that price.
In any case, you will be able to tap into vast iTunes music catalog of more than 35 million licensed tracks, though not to absolutely all of them. The
exclusives like Beatles
will be included for streaming, though. When Apple Music lands on June 30th, you will have the ability to subscribe directly from the overhauled app, though you will, naturally, still be able to purchase individual songs and albums like right now. Apple has big plans for its Music service, though, and has folded the Connect social music network for your favorite artists, and the Beats 1 radio channel in the overhauled app - these you will be able to peruse without any subscription, as well as visit other ad-sponsored stations, or watch some of the tens of thousands of HD music videos, all from the comfort of the new Music app.