Do you have a gamepad for your smartphone?
11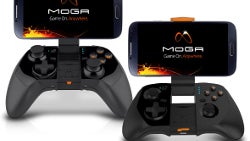 So, smartphones have, no doubt, become capable enough devices to be able to render some pretty demanding games. We've even seen some console-class titles be ported for mobile — XCom springs to mind — and some pretty impressively-looking ones be developed exclusively for tablets and phones.
But there's one thing that makes gaming on a smartphone a living hell and that's the control input. You are limited to a touchscreen, which works for some titles like strategies or puzzlers, but is generally pretty bad for platformers, fighters, or first person shooters. Any person who takes gaming seriously has at least considered buying a controller for their handset once or twice, many actually pull the trigger. And there are those who walk the middle ground — they just use whatever controller they have (Xbox or PS4) and connect it via an USB OTG cable.
So, which side of the fence are you on? Do you have a controller for your phone? Do you use it?