Distracting technology: neurosurgeon admits talking during an operation, half of technicians text during heart surgery
3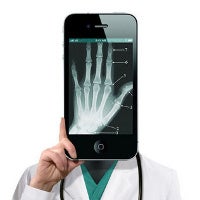 With smartphones and tablets ending up in everyone's pockets, hospital staff has been no exception. In 2011 stories broke about medical institutions investing iPads in an effort to bring medical error to a minimum. Good, right? It seems, though, the more technology often has the adverse effect. A 2010 survey on cell phone use while performing cardiopulmonary bypass revealed some shocking facts about distracted doctoring.
It's the circumstances that are really bothering in this survey: half of technicians monitoring bypass machines
admitted texting during heart surgery
and 55% were talking.
The examples don't end here: a neurosurgeon admitted to
making personal calls during an operation
, while a nurse was checking airfares while in surgery.
"My gut feeling is lives are in danger,"
said Dr. Peter J. Papadakos, of the University of Rochester Medical Center.
Hospital personnel is often glued to their devices and sometimes it's more tempting to browse Facebook rather than browse patient data. But even when looking at the patient's data, this has shifted the focus to what some doctors call the "iPatient," rather than the real one.
"I've seen texting among people I'm supervising in the O.R.,"
Dr. Stephen Luczycki said.
"Amazon, Gmail, I've seen all sorts of shopping, I've seen eBay. You name it, I've seen it."
Should we start asking our doctors to please not use their cell phones while in surgery? Check out the shocking results of the survey at the source below.