Discussion: Is anyone excited about the Sony Ericsson Xperia arc HD?
42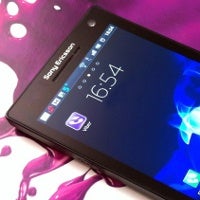 In only a few days' time, Las Vegas will be invaded by techies from all across the nation. Why? Because of
CES 2012
, of course! Sony Ericsson will be among the companies that will attend the expo, and what everybody is hoping to see is the elusive
Sony Ericsson Xperia Arc HD
, or whatever its true market name turns out to be.
So, what should we expect? Rumor has it that its front side will be graced by a 4.3-inch display with a resolution of 720 by 1280 pixels, while a 12-megapixel camera with Exmor R sensor will be located on its back. Orchestrating the parade will be a dual-core processor clocked at 1.5GHz. Judging by its recent leaks, the smartphone could launch with Android 2.3 Gingerbread on board, and if that happens to be the case, we would expect an Ice Cream Sandwich update to be released shortly after the handset's release.
But specs are only half of the equation. The whole Android experience delivered by the Xperia Arc HD needs to be flawless if Sony Ericsson does not want its very first dual-core handset to be a flop. As far as design is concerned, the leaked images indicate that the company is doing away with the curved lines and arching profiles and is focusing on a boxier look for its next flagship. Flashy LEDs seem to be in stock as well, most probably serving the purpose of notification lights.
But is Sony Ericsson jumping way too late on board the dual-core bandwagon? Well, on one hand, they say that it is better late than never, so it is good knowing that the company will now have an offering for those looking for a high-end smartphone. On the other hand, if Sony Ericsson's flagship is to stay competitive on the market, it would need to deliver nothing short of outstanding Android performance in order to make up for being late on the dual-core scene, especially since Samsung, LG, Motorola, and HTC have all had dual-core smartphones in their portfolios for quite a while now. Unless Sony Ericsson releases the Arc HD without delay, with a reasonable price tag, of course, and provides it with the Ice Cream Goodness in a timely manner, we don't really see what else will give it advantage over the competition. Besides, the company has long missed the opportunity to lure in early adopters of smartphones with dual-core processors, so that segment of the market will probably be just like "meh" when checking out the Sony Ericsson Xperia Arc HD.
And now, we are turning to you, dear readers. Are you excited about Sony Ericsson's next flagship, and why? Will it manage to grab the attention of the smartphone crowd, or will it simply fade away without much of an impact? Feel free to share your thoughts with us in the comments below.