Did you know: this cool screen protector gives iPhones Android's killer feature (the back button!)
40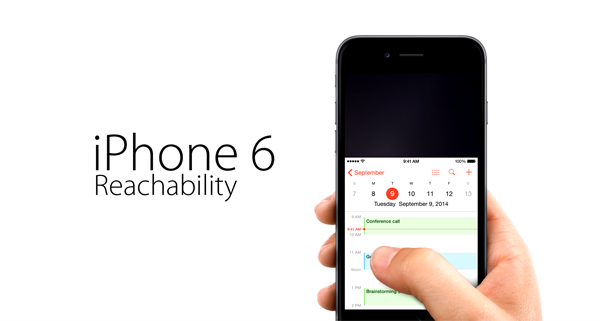 The Apple iPhone is a great device: fast, smooth, excellent all around (not perfect, of course, and there are many equally great Android phones), but it lacks one crucial feature that makes us feel dumb every time we have to reach to the furthest corner of the display to press on the ridiculously inconvenient to reach back button in apps.
Yes, the iPhone does not have a back button, and that's a problem, at least for those of us who are used to the convenience of Android's back key (now, if only Google itself did not decide for some crazy reason that the multitasking button should be closer to reach than the back key in stock Android 5.0 Lollipop, but that's a different topic). And no, Reachability is not a real solution, it's ridiculous that you have to double tap on the home key in order to shrink down the app, in order to reach far (but not as far) to press the back key. Seriously, in an ideal world, Apple could have easily just made double tapping function as the back key, but we're not living in that ideal world.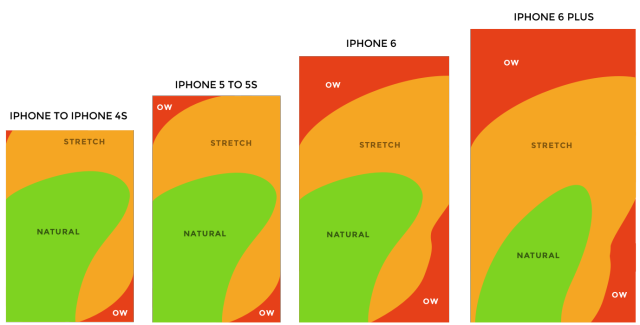 Image courtesy of Kirkville Weekly
It's impossible to reach the corners of the iPhone 6 Plus without some elaborate finger gymnastics
Luckily, there is a solution for this problem, and it comes in the form of a simple screen protector. Actually, it's not so simple - it claims the title 'world's first smart screen protector'. Also, the solution is here only theoretically - the screen protector currently exists only on Kickstarter, which is still better than vaporware.
Still, it's such a simply smart project that we can't imagine it going wrong. And you can still back it up and get yours at an early bird price of sub $20. If it all works as advertized, we would not be surprised to see many iPhones rocking this new protector.