Did you know: Apple spends a very small percentage of of its revenue on R&D
84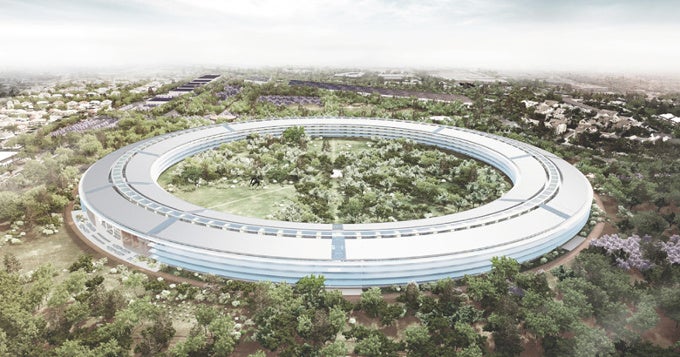 Research and development is a key element of a company's future growth. And it usually shows in the balance sheets: it's hard to give an average, but the Silicon Valley tech giants usually spends double digit percentage of their revenue on R&D.
Taking the most recent fiscal years of companies as a base for all the figures in this article, Google, for instance, spent nearly $10 billion on research, a truly massive sum that makes up 15% of the company's revenue.
Multiple times less than rivals in terms of percentage of the revenue, but still a lot in monetary terms
Then, you have others like Qualcomm and Facebook that spent more than 20% of their revenue on R&D to fuel further growth and ensure they stay ahead in their fiercely competitive markets.
Apple, on the other side? The company based in Cupertino spent a shockingly low percentage of its money on R&D: 3.5%. While the percentage alone might be a bit of a shock, it results in a rather sizable actual amount of $8.15 billion given the company's massive $233 billion revenue. Put simply, in monetary terms, Apple spends less than Google on R&D, but not by much. Compared to the other two companies we have taken for comparison - Qualcomm and Facebook - Apple's research and development figure is in fact larger.
Here is the breakdown for four of the biggest Silicon Valley companies:
Apple 3.5% of $233 billion, $8.15 billion
Google 15% of $66 billion, $9.9 billion
Qualcomm 22% of $25.3 billion, $5.56 billion
Facebook 21% of $12.5 billion, $2.625 billion
Apple has traditionally held to a more conservative view on R&D spending, with a philosophy on restricted research spending dating back to early Steve Jobs days. With the booming popularity of its iPhone, Apple is in the fortunate position to have suppliers of various chips and other components compete with each other in order to get those potentially huge Apple orders. This way, those companies take some of the R&D load that would otherwise be on Apple.
Then, looking from a historical perspective, one sees that Apple has actually increased R&D in quite a significant way in fiscal 2015: the $8.1 billion figure succeeds $6 billion of spending in 2014, and nearly half the sum, or $4.5 billion, in 2013. The increase is largely attributed to Apple's growing chip efforts: starting with the iPhone 5 and its Apple A6 chip with a custom Swift CPU core.
Furthermore, a rapidly growing workforce and expenditure related to the new Apple headquarters, as well as manufacturing and tooling have had an impact on R&D.