Did the Google Nexus 8 tablet just get its Bluetooth Certification?
32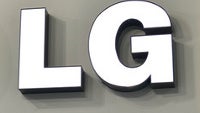 Back in July, we shook some salt, and advised you to do the same, on
the rumor that an Asus built Google Nexus 8 tablet was coming in the fall
. That rumor included an alleged render of the tablet. But now comes some information that shows that we might have been too hasty to dismiss the ides of a Nexus 8 so quickly. That thought is based on the news that a device with the model number LG-V510 has been awarded its Bluetooth Certification. The listing date was Friday, October 25th.
What makes all of this so interesting is that the LG-V500 is the
LG G Pad 8.3
, so the LG-V510 could be quite possibly related to the LG G Pad 8.3. Such possibilities include an LTE version of the slate, or an honest-to-goodness Nexus 8. By the way, the Nexus 8 render from back in July actually was part of a concept someone put together in May that included a Nexus 5 phone and Nexus 8 and Nexus 11 tablets. The specs for the concept version of the Nexus 8 called for a resolution of 1920 x 1200 on the 8 inch glass, a quad-core 1.7GHz Qualcomm Snapdragon processor and an Adreno 320 GPU. The tablet would have a 3MP rear-facing camera while the front-facing snapper would be 2MP. The 8GB model had a price of $199. Keep in mind that those specs are from a concept device.
What is real is the Bluetooth Certification. Will the LG-V510 turn out to be the LTE enabled version of the LG G Pad 8.3, or is there a real-life Nexus 8 on the way? We should know the answer soon.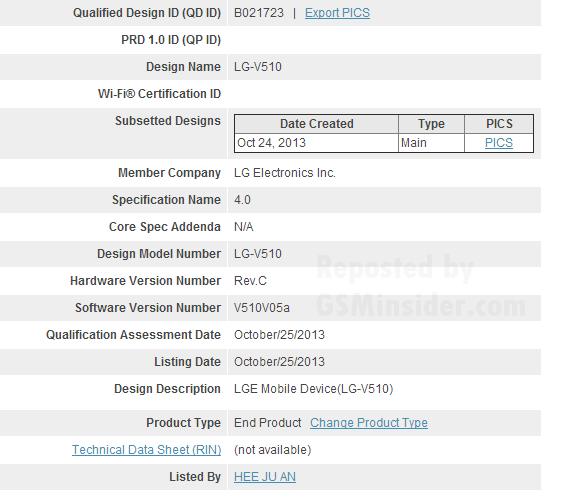 The LG-V510 receives its Bluetooth Certification
Thanks Anonymous Tipster!
source:
GSMInsider
Recommended Stories