Did Micron's CEO spill the beans about the amount of RAM inside Xiaomi's new flagship phone?
16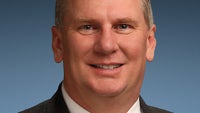 The latest word on Xiaomi's next flagship model is that the device will be unveiled on January 15th. Sill unknown is whether the device will be the Xiaomi Mi4S or the
Xiaomi Mi5
. Regardless of which model is unveiled by the red hot smartphone manufacturer, the early money has been betting that 3GB of RAM will be on board.
But Micron Technologies CEO Mark Durcan might have spilled the beans about what we might see from Xiaomi. During Tuesday's Micron conference call, Durcan was quoted as saying "
Chinese competitors such as Xiaomi are differentiating with large memory configurations
." Since Xiaomi doesn't have any models with a large amount of RAM, this could be a clue, telling us that Xiaomi's next flagship will be jammed with 4GB of RAM.
"We continue to see strong demand in mobile. The iPhone 6 launch was a catalyst for strong holiday demand. Memory content per devices driving customer forecast in 2015. On the high end the Samsung Note is shipping with 3 gigabytes of low powered DRAM and Chinese competitors such as Xiaomi are differentiating with larger memory configurations."-Mark Durcan, CEO, Micron Technologies
All eyes will be on Xiaomi as the manufacturer tries to continue the amazing momentum
that allowed the company to more than triple smartphone shipments last year
. With the manufacturer in expansion mode, a well made, low priced flagship with 4GB of RAM, could be a good model for Xiaomi to mark its arrival in the U.S.
Thanks for the tip JJJ!
source:
SeekingAlpha